Nau mai, haere mai
Welcome to Te Whare Ruruhau, a secluded cabin hidden in the remote New Zealand wilderness on exclusive Owhaoko ancestral lands. Only accessible by helicopter, a stay at this cabin is a privilege experienced by only a few.
Enjoy complete immersion in nature and complete solitude – there are no roads, no people, no cell coverage, no stress. Just wild perfection.
Book your package today!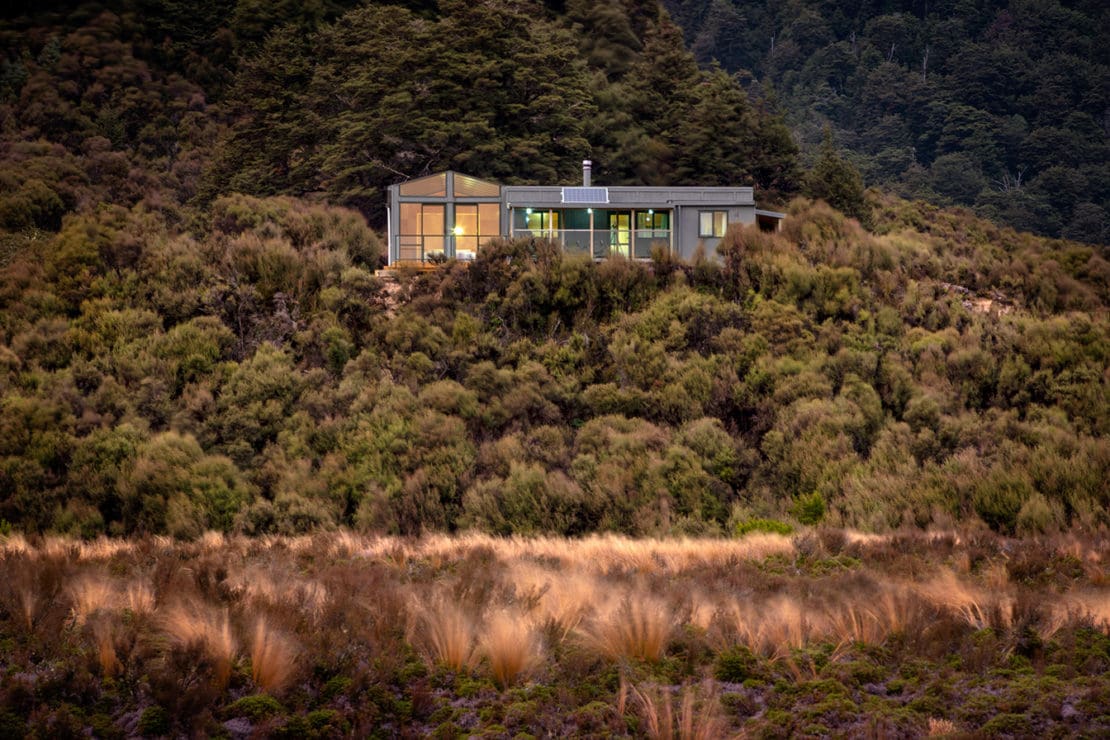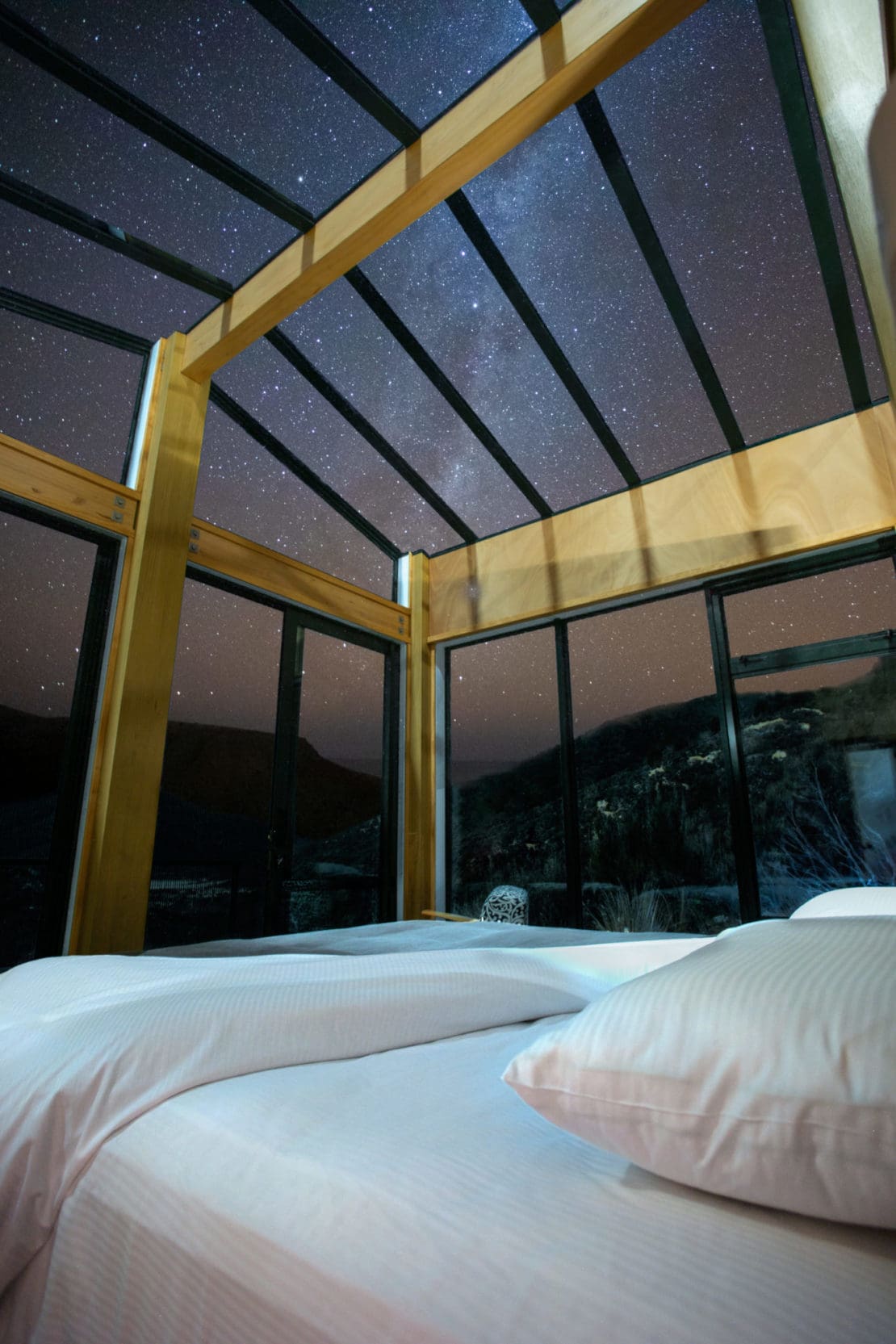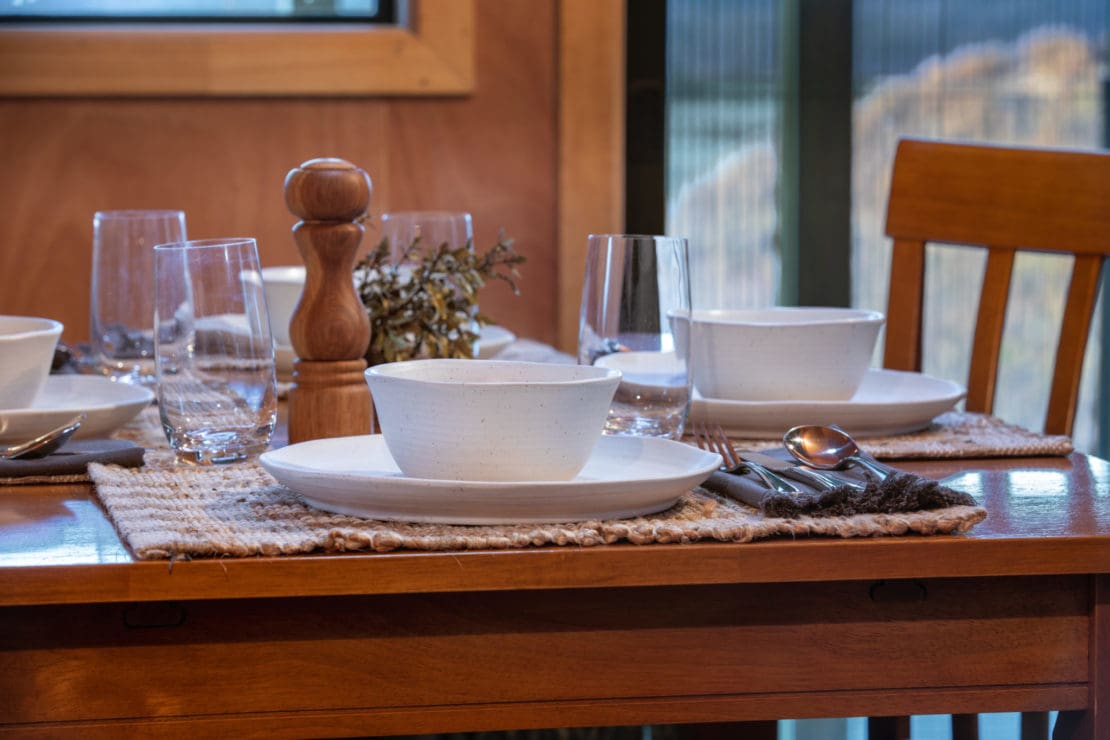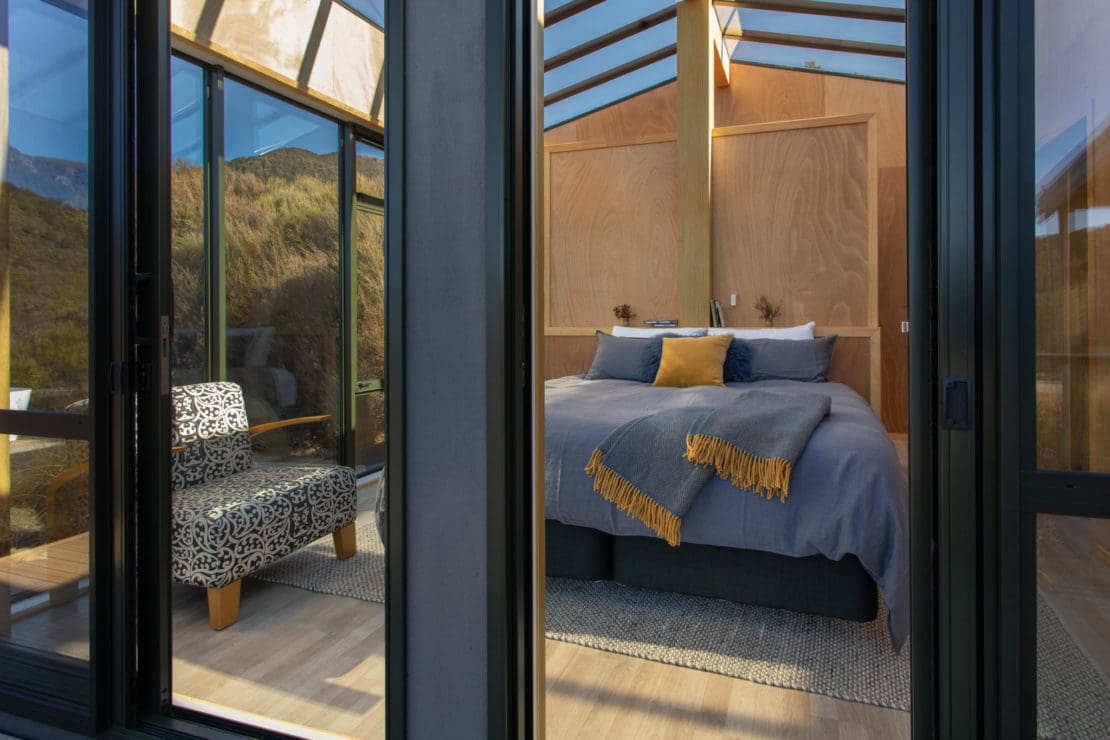 The Cabin
After a day of exploring, Te Whare Ruruhau offers a place for relaxation, reflection, and reconnection – without compromising on comfort. Everything is considered, the most comfortable beds, a complete kitchen, solar power, and hot running water.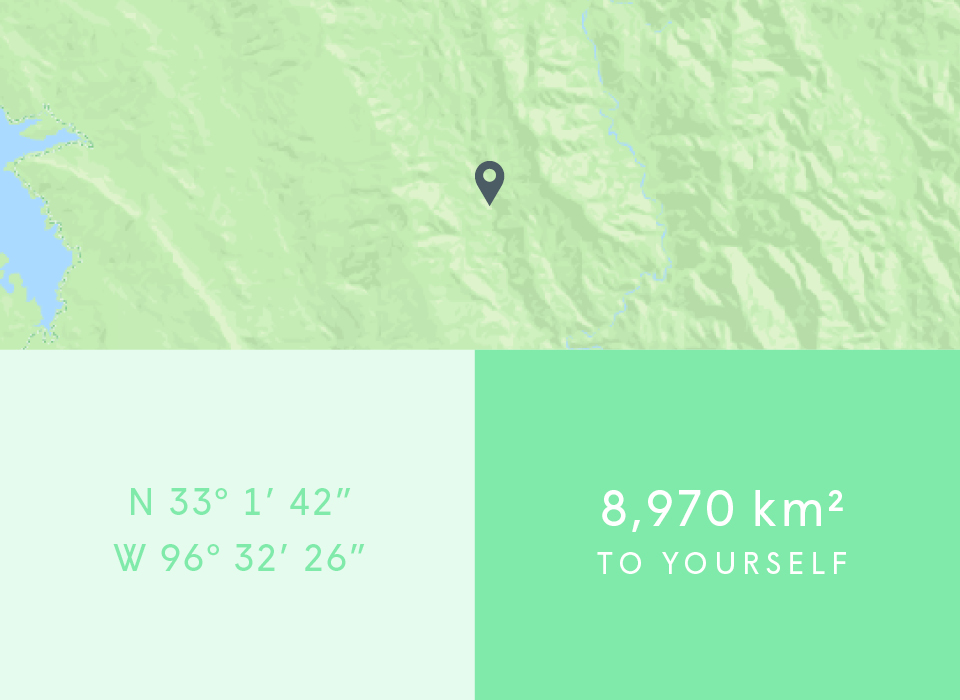 The Experience
Choose how you wish to spend your time in our paradise.
Enjoy a stunning sunrise over morning coffee on the balcony, curl up in the outdoor egg chair and listen to the burbling stream below, explore our pristine native alpine by venturing along one of our nearby walking paths, fill the outdoor bathtub for two, watch the sun set over the Kaimanawa Range, and finish off the day gathered around the cosy fireplace.
You may choose to bring your rifle and hunt (by permit) for the elusive Sika deer that roam our lands.  Te Whare Ruruhau is perfect for sportspeople who want comfort when they return from hunting, or for couples who have one partner who enjoys the hunt, while the other would prefer to relax in comfort.
For the evening you have a choice between settling into the Āhuru bedroom, a warm, cosy sanctuary, or the Nga Whetu Piata bedroom which is total surround glass – lie in bed and gaze at the stars while you fall asleep.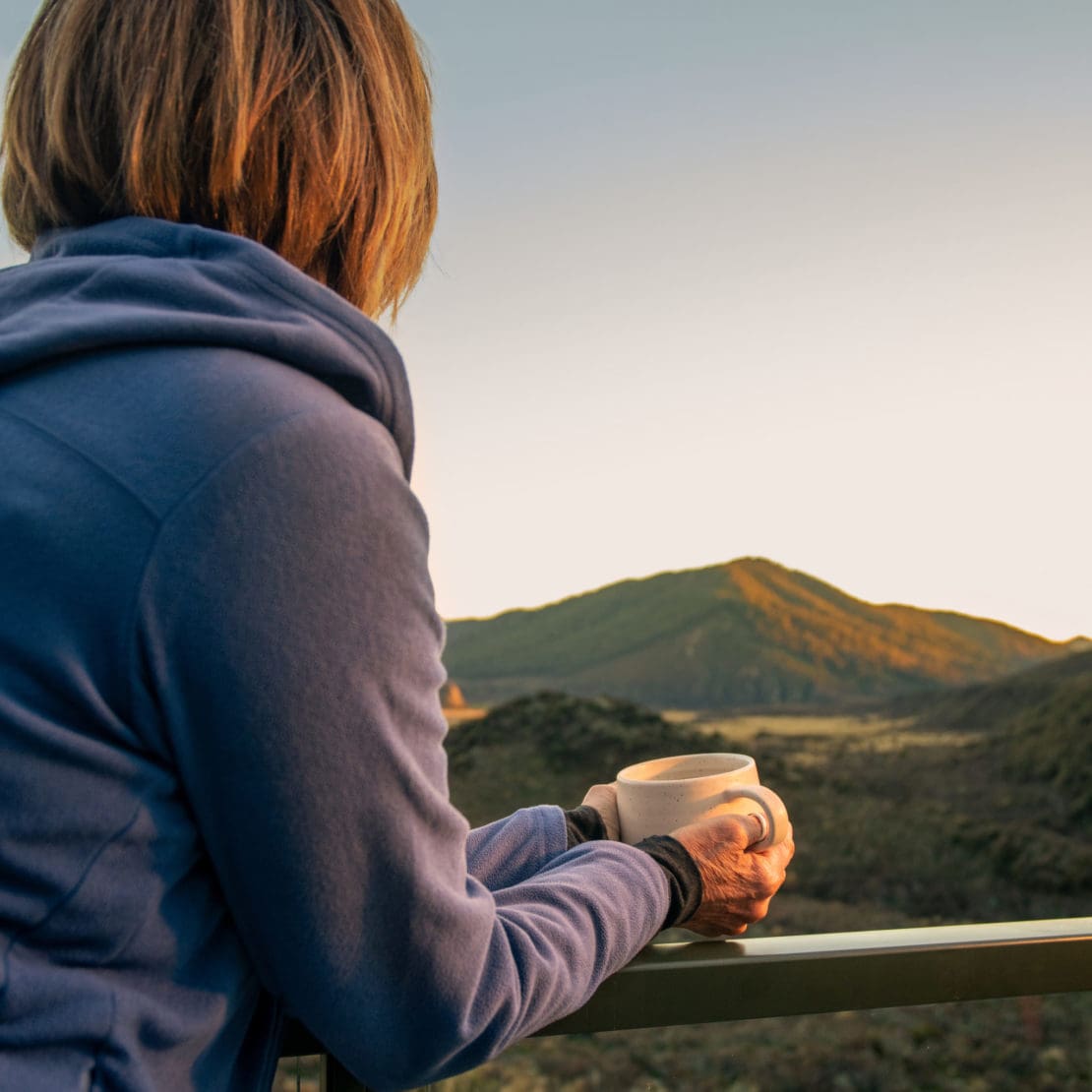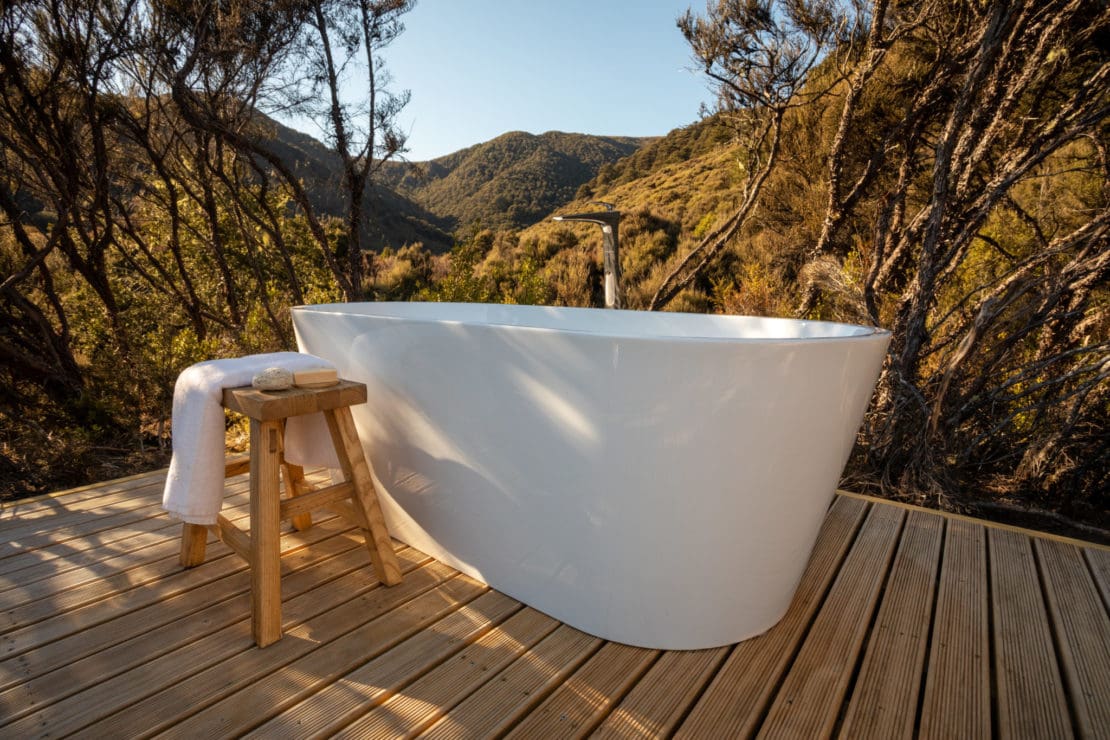 The Packages
Our Hosted Package features an expert host who ensures everything is taken care of – from meals, lighting the fire, keeping the space tidy and sharing stories from Owhaoko people and land.  Perfect for a relaxing escape.
Our Self Catering Package is self-catered and self-hosted, and available to New Zealand residents only.

Reconnect
Allow a moment for your soul to catch up with you, find your balance again.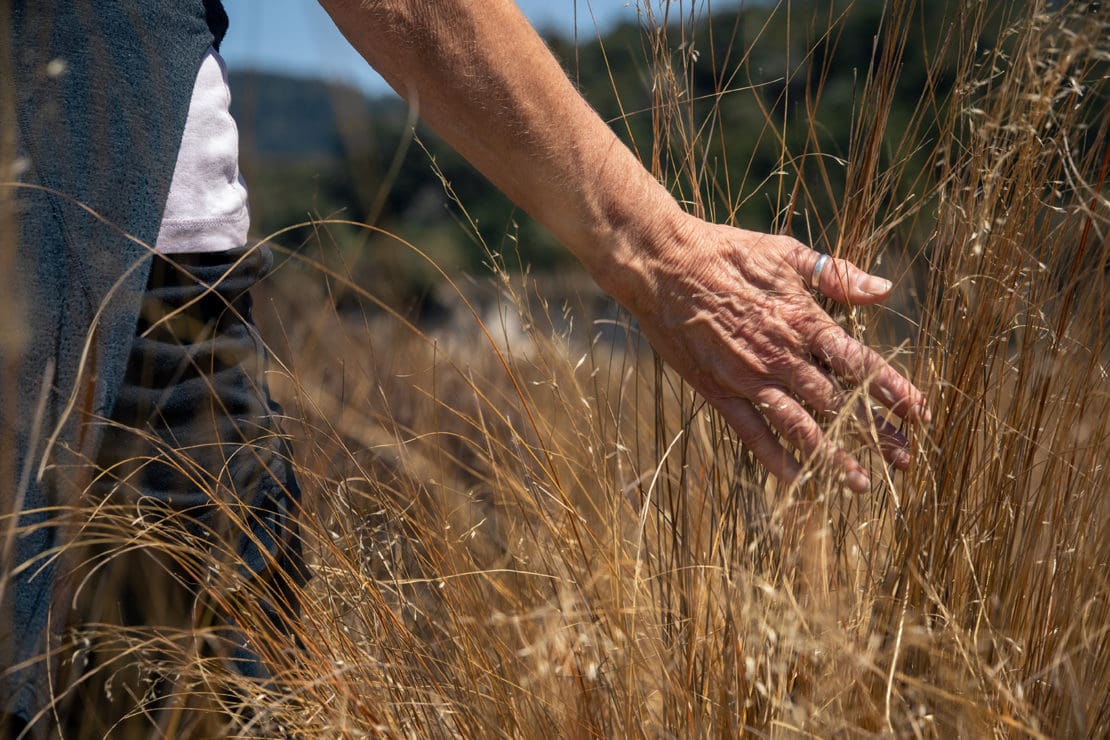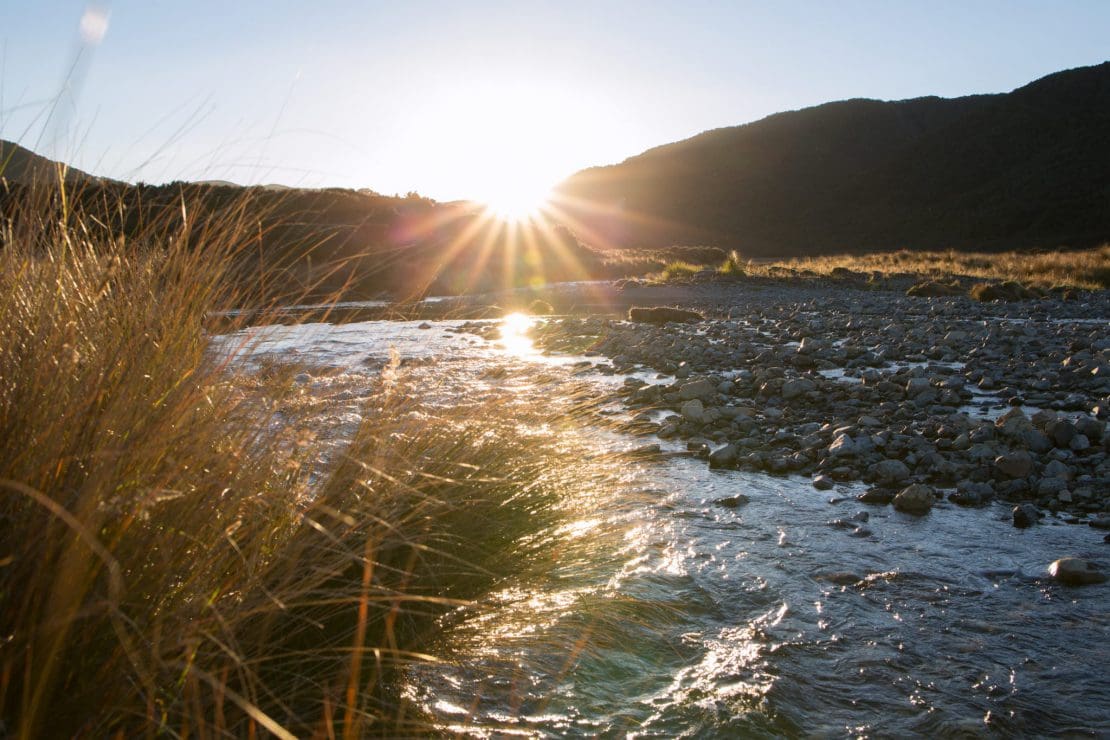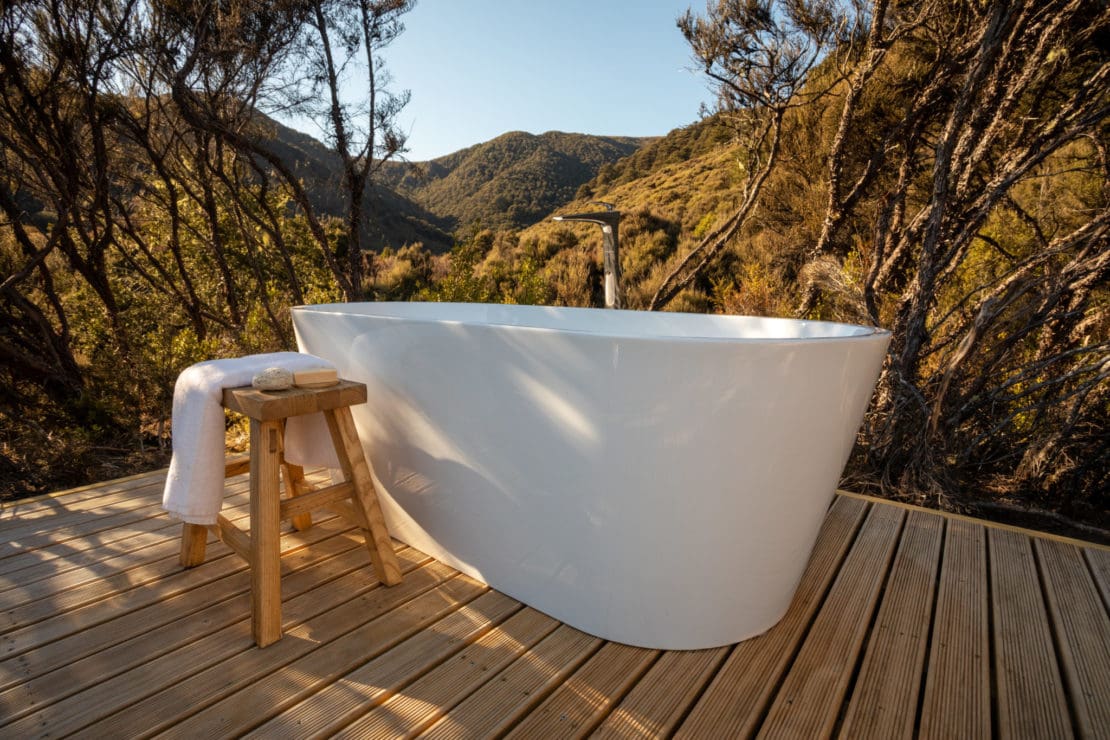 Activities
Soak up the surrounding grand vistas and hike through native forest and alpine grasslands. Enjoy a gentle climb to a secluded picnic spot by the river, or merely meander along the valley floors. Home to several rare flora species, Owhaoko land is also the headwaters to several pristine rivers perfect for swimming.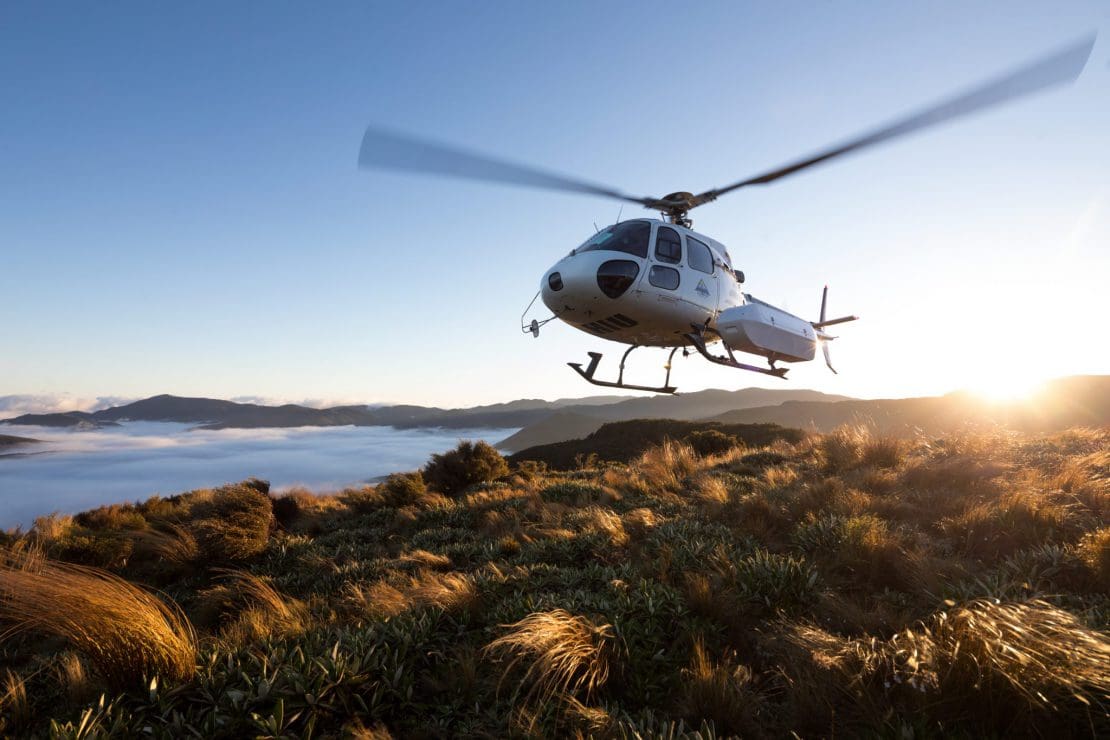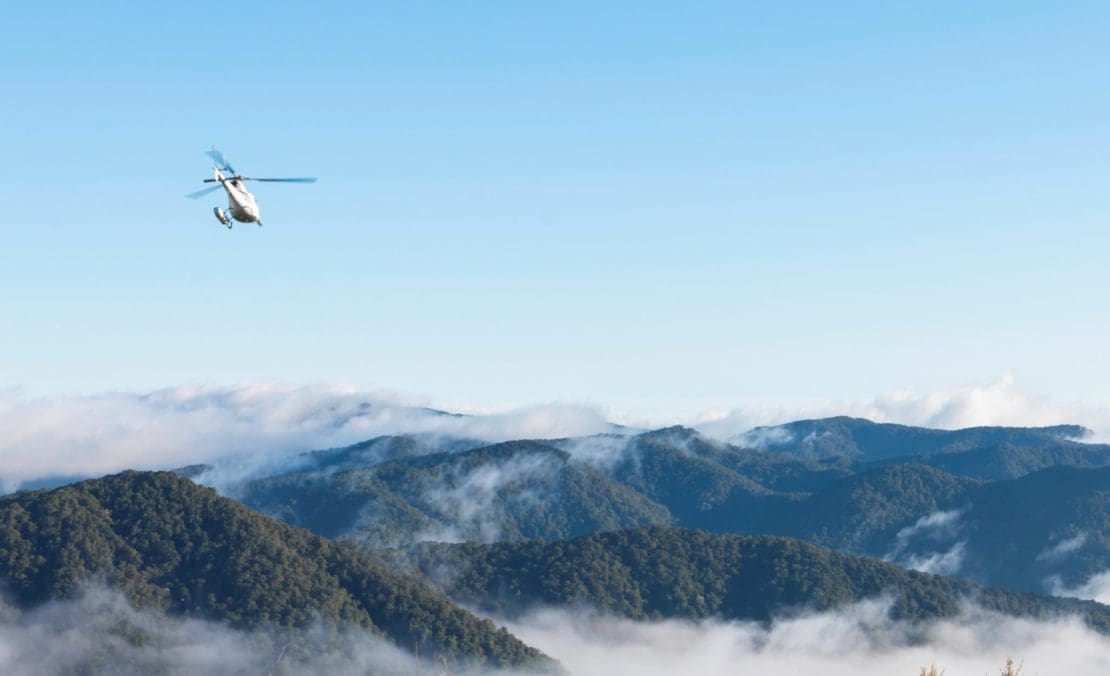 Getting there
Your journey begins with a heli-flight over historic ancestral lands – see parts of New Zealand wilderness rarely experienced by the public.
The remoteness and inaccessibility of the land ensure your complete privacy.