Nau mai, haere mai
Welcome to Te Whare Ruruhau, a secluded cabin hidden in the remote New Zealand wilderness on exclusive Owhaoko ancestral lands. Only accessible by helicopter, a stay at this cabin is a privilege experienced by only a few.
Enjoy complete immersion in nature and complete solitude – there are no roads, no people, no cell coverage, no stress. Just wild perfection.
New season bookings opening soon.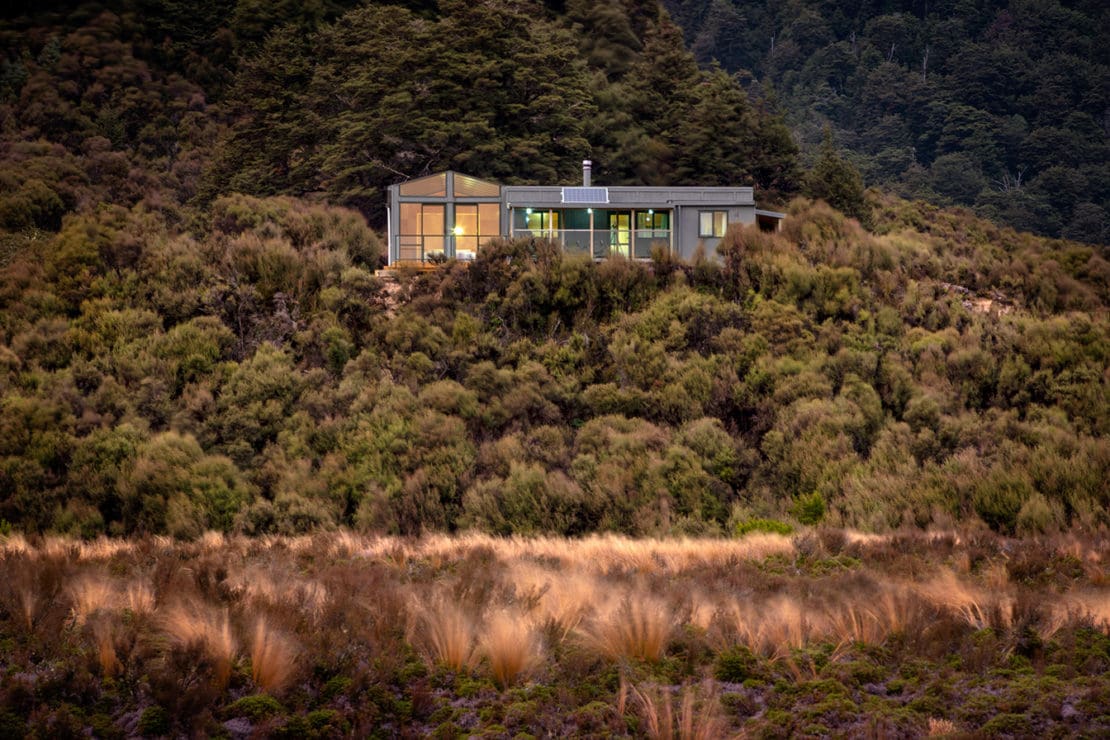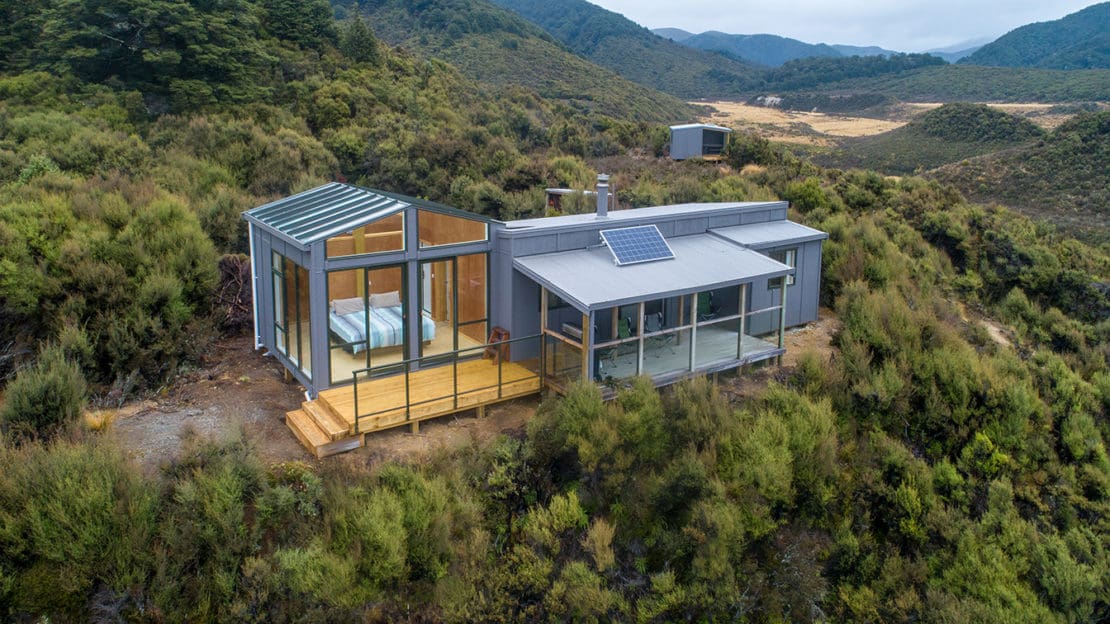 The Cabin
After a day of exploring, Te Whare Ruruhau offers a place for relaxation, reflection, and reconnection – without compromising on comfort. Everything is considered, the most comfortable beds, a complete kitchen, solar power, and hot running water.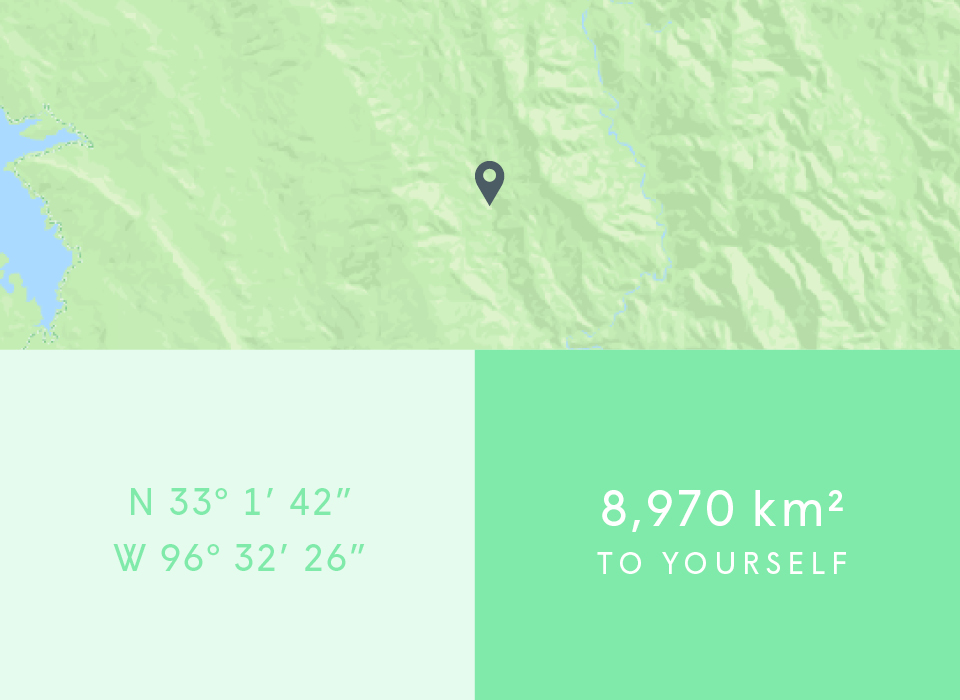 The Experience
You'll be hosted by one of our expert guides who will ensure everything is taken care of – from meals, exploring the land, and sharing Owhaoko history.
Gather around the cosy fireplace in the evening, or sit on the balcony and enjoy a stunning sunset. Then you have a choice between settling into the Āhuru bedroom, a warm, cosy sanctuary, or the Nga Whetu Piata bedroom which is total surround glass – lie in bed and gaze at the stars while you fall asleep.

Reconnect
Allow a moment for your soul to catch up with you, find your balance again.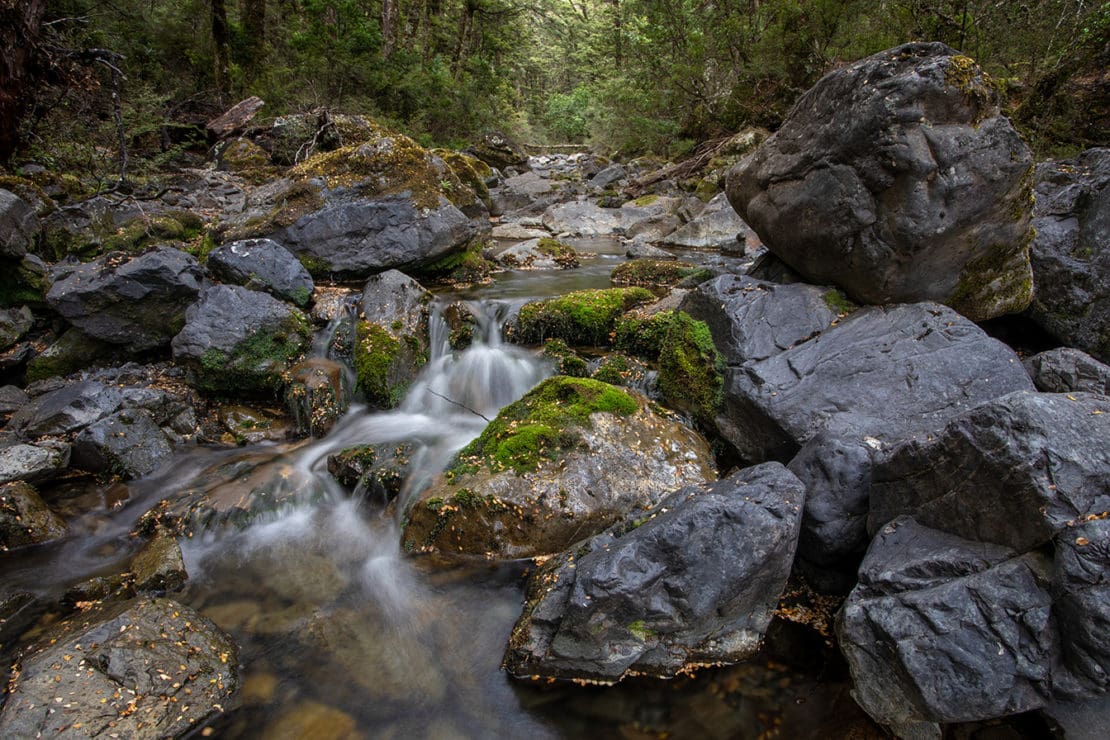 Activities
Soak up the surrounding grand vistas and hike through native forest and alpine grasslands. Enjoy a gentle climb to a secluded picnic spot by the river, or merely meander along the valley floors. Home to several rare flora species, Owhaoko land is also the headwaters to several pristine rivers perfect for swimming.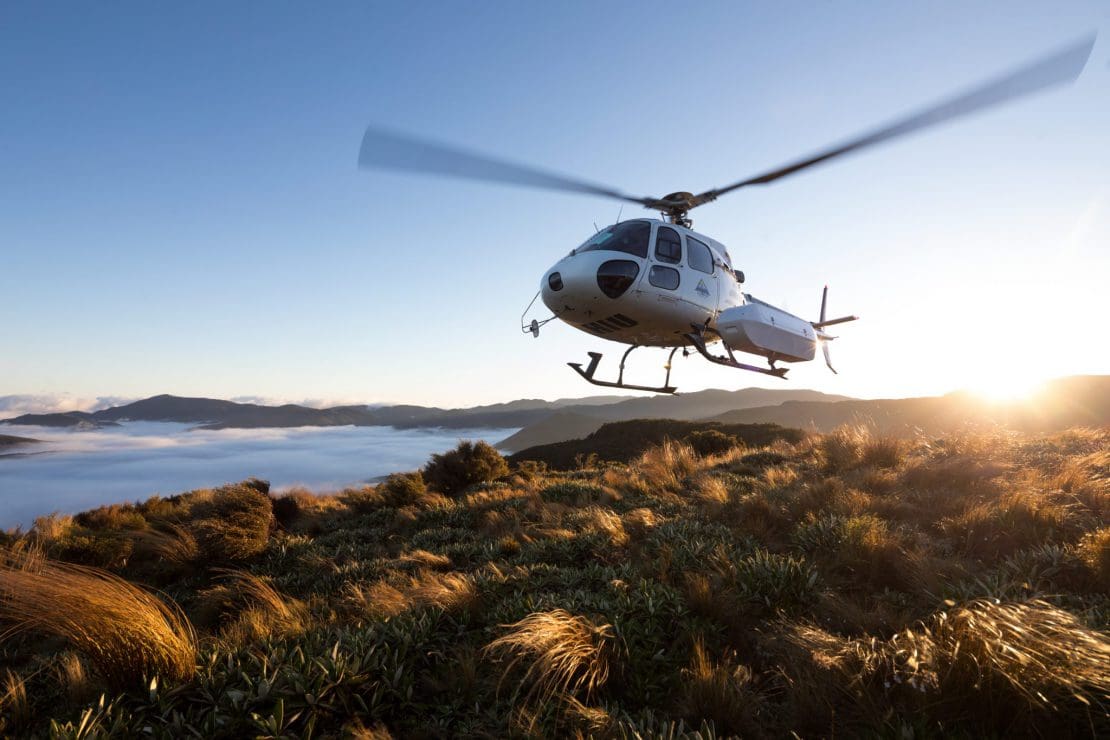 Getting there
Your journey begins with a heli-flight over historic ancestral lands – see parts of New Zealand wilderness never experienced by the public.
For the full experience, get dropped off at the top of the ranges and walk the gentle descent down to the cabin (approximately two hours), while the helicopter continues with your luggage. Alternatively, you can be dropped off at the natural helipad right by the cabin's front door.