Disconnect to reconnect
Experience complete immersion in nature and the luxury of total solitude – there are no roads, no people, no cell coverage, no stress. Just wild perfection.
Choose to just relax on the extensive decks, soak in the outdoor bath, stargaze from bed, hunt the land or explore the surrounding native landscape with sparking rivers, cool forests, swaying valleys of tussock and soaring mountaintops.  Leave your stress behind as your private host prepares meals, keeps the cabin tidy and assists with your enjoyment of the land and cabin.
The Hosted Package is perfect for those who just want to get away from it all and still have the comforts of home.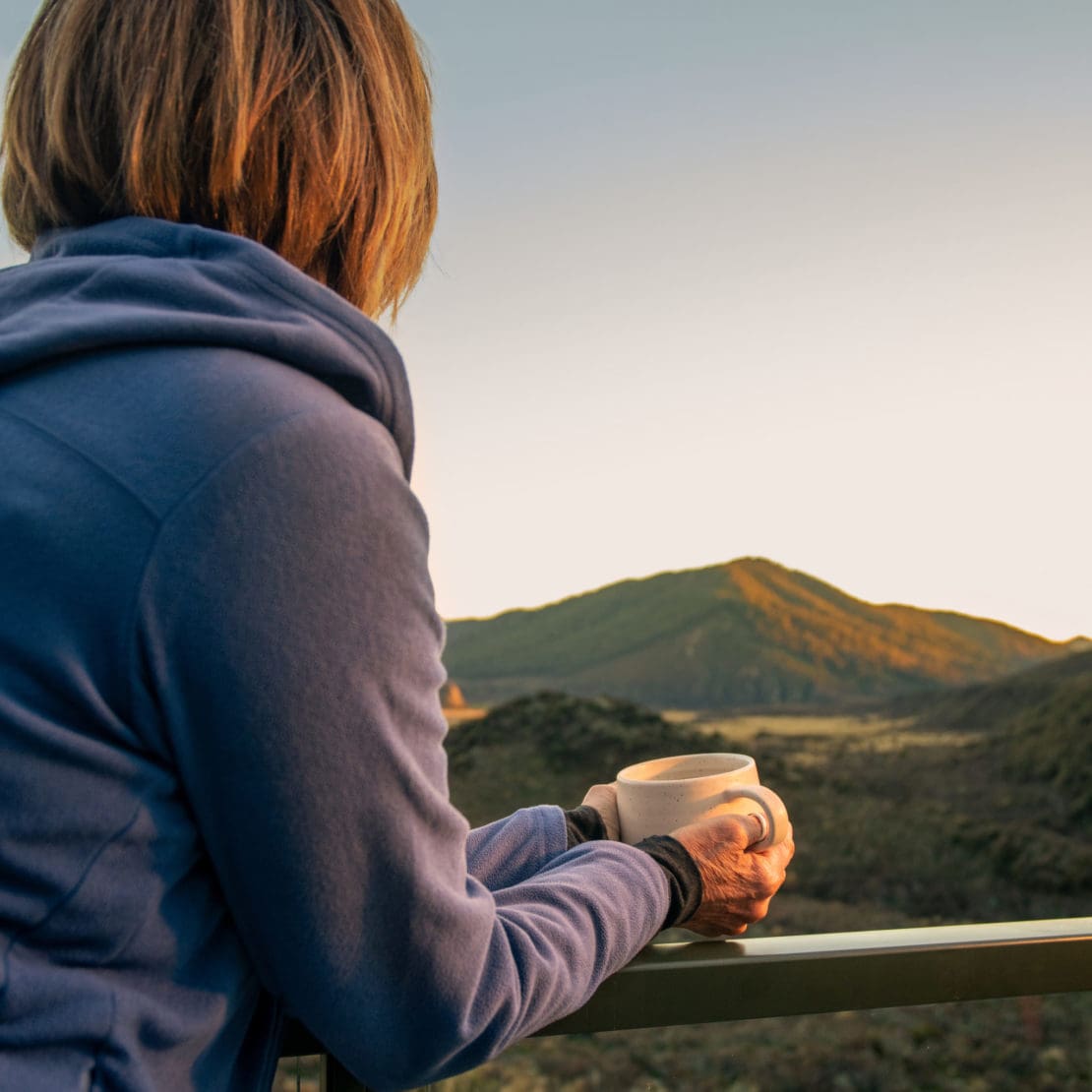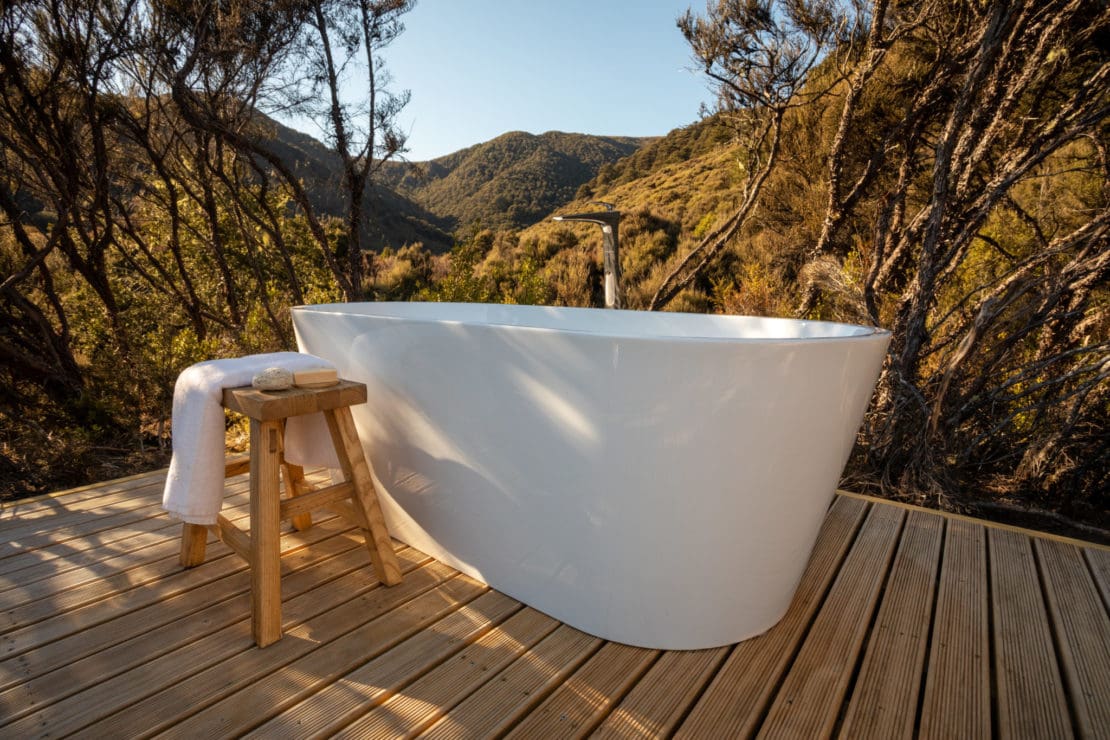 The Perfect Escape
For wilderness explorers who want comfort when they return from their expeditions, or for city dwellers who just want to escape in comfort.
Enjoy exclusive hosted services from Chris Jolly Outdoors in Te Whare Ruruhau, with gorgeous bedding, a glass surround bedroom, outdoor bath for two, extensive decking, woodburner, full kitchen and toilet facilities set in 4,000 acres all to yourself.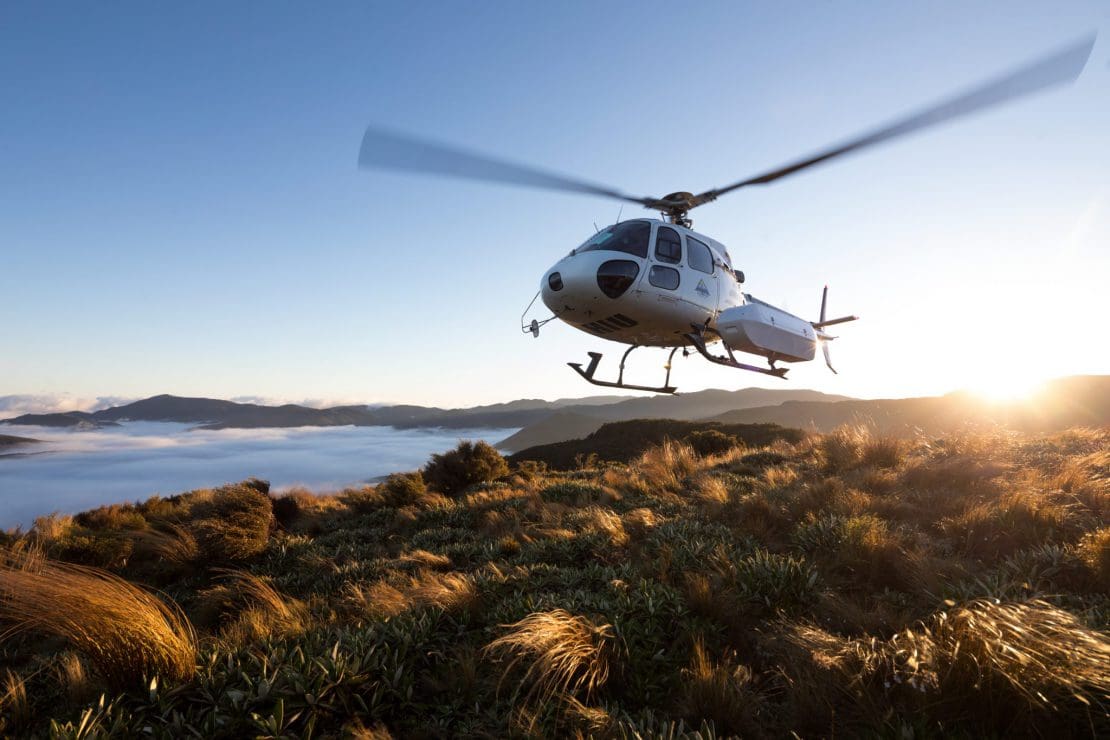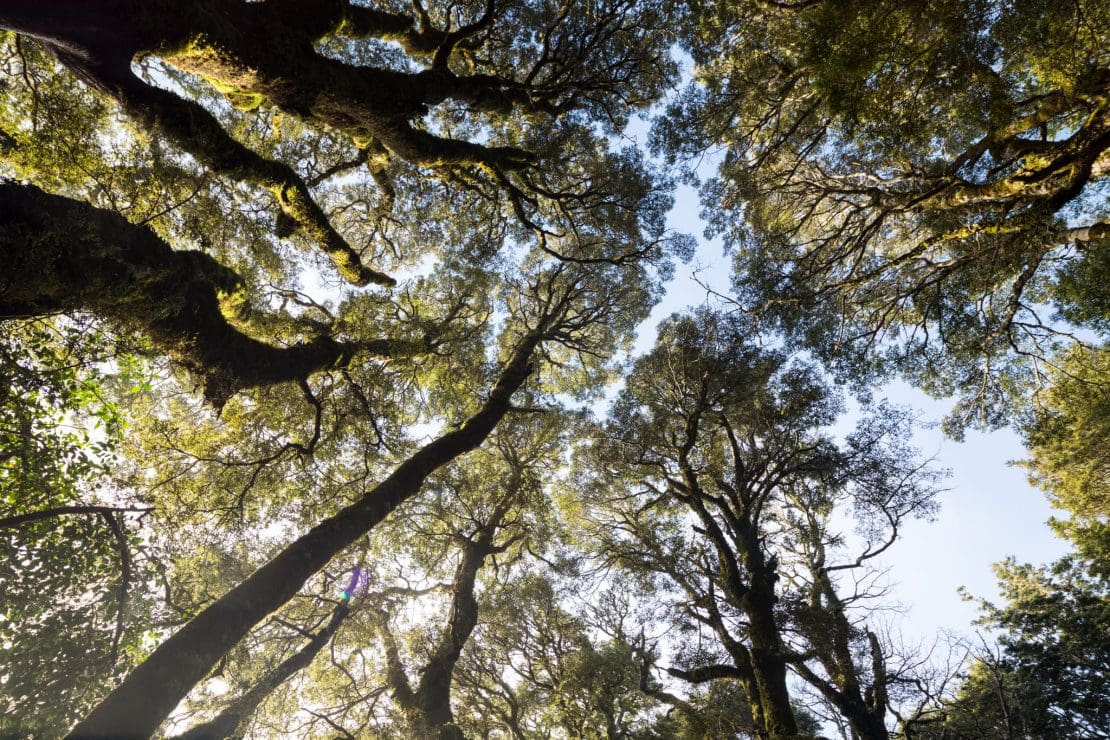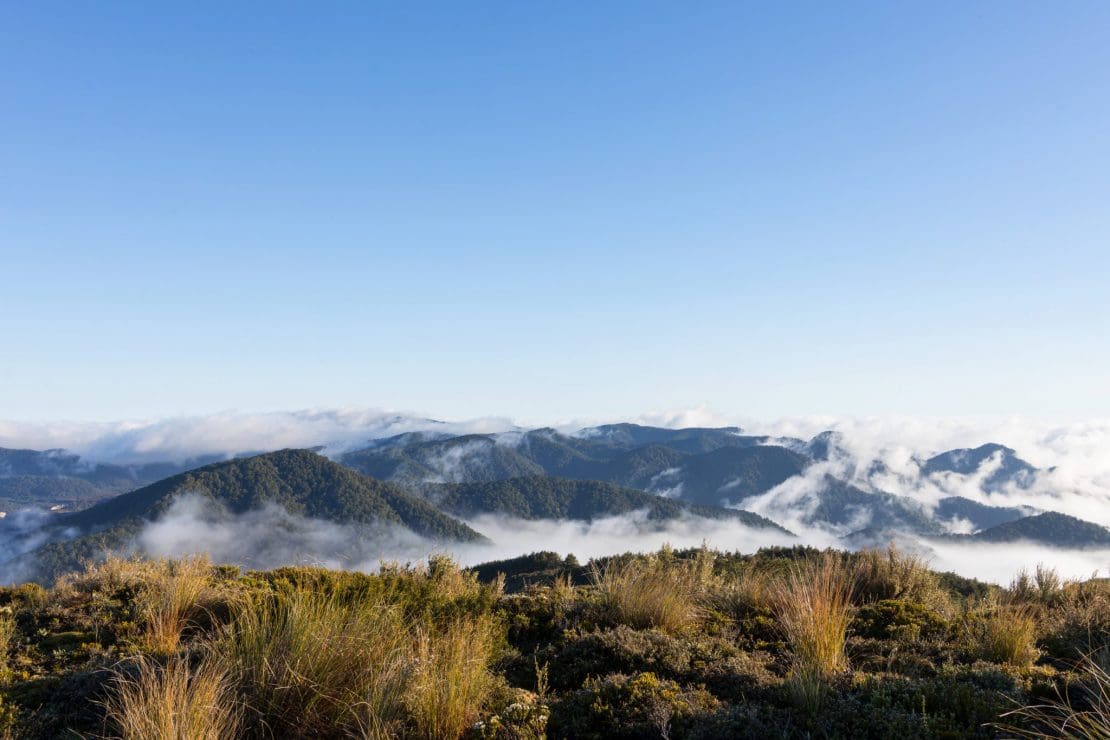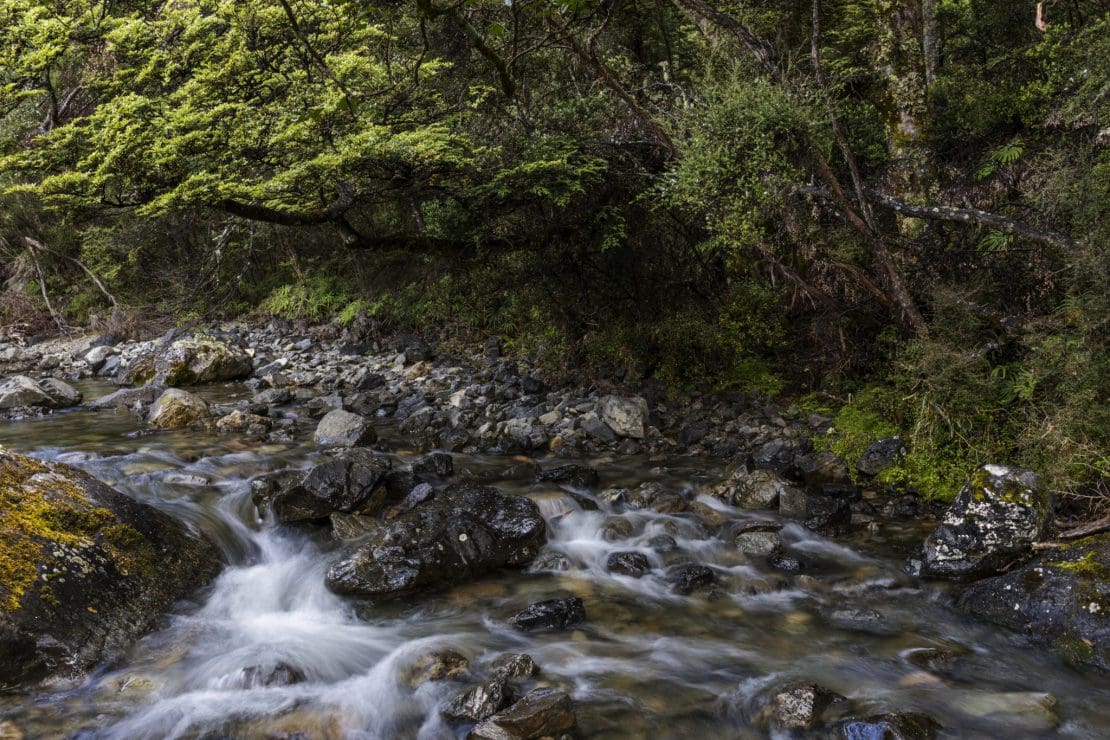 The Land
Owhaoko ancestral land is over 16,000 private acres of pristine native bush accessible only by helicopter.
The Owhaoko Trust works in partnership with ecological experts to ensure the future of the endangered plant and animal species unique to our land have increased chance of success through invasive weed control and predator management.  We encourage guests at Te Whare Ruruhau to get involved in helping our endangered species by contributing to the tracking and identification of species found during your stay.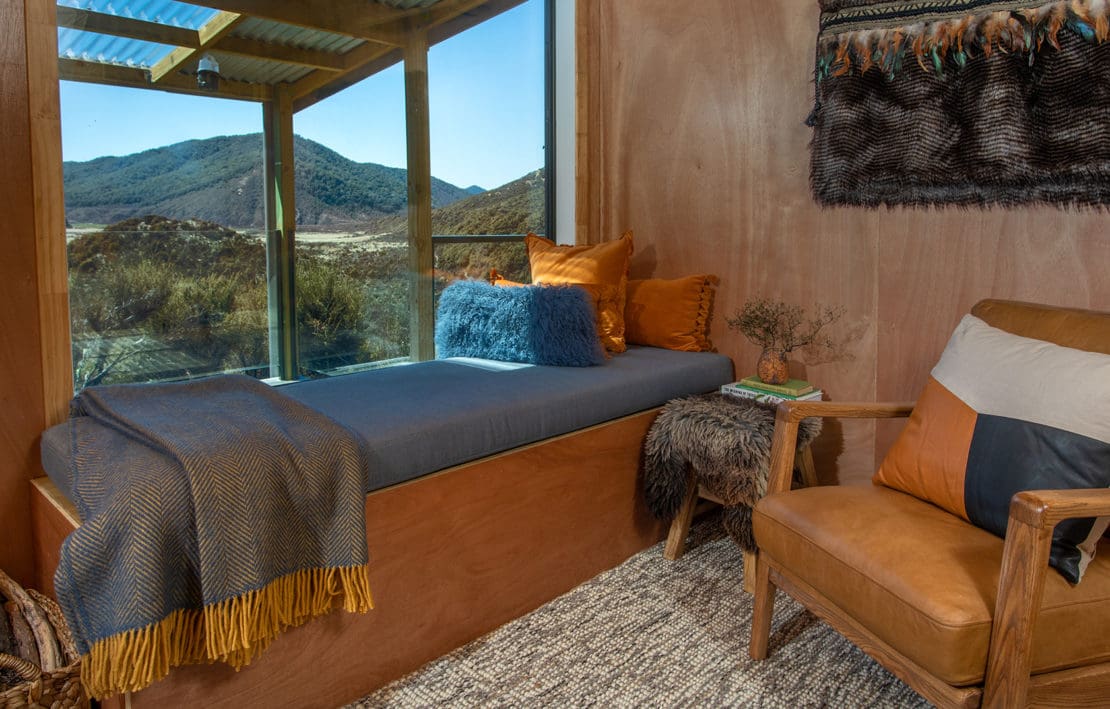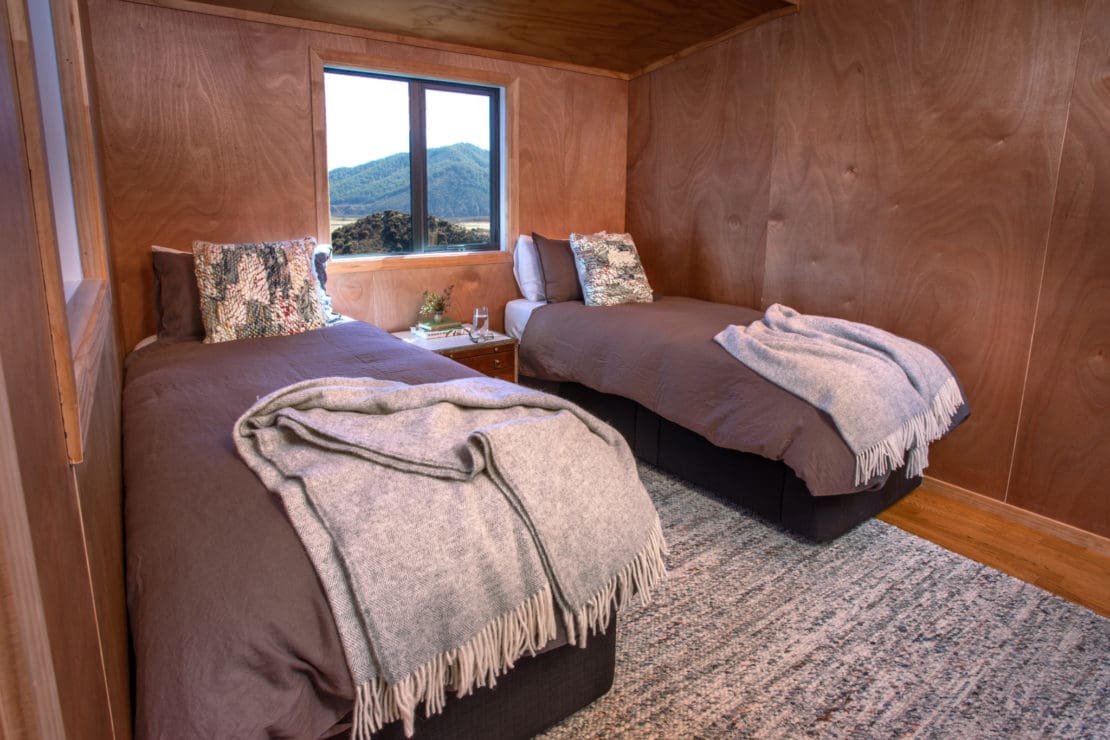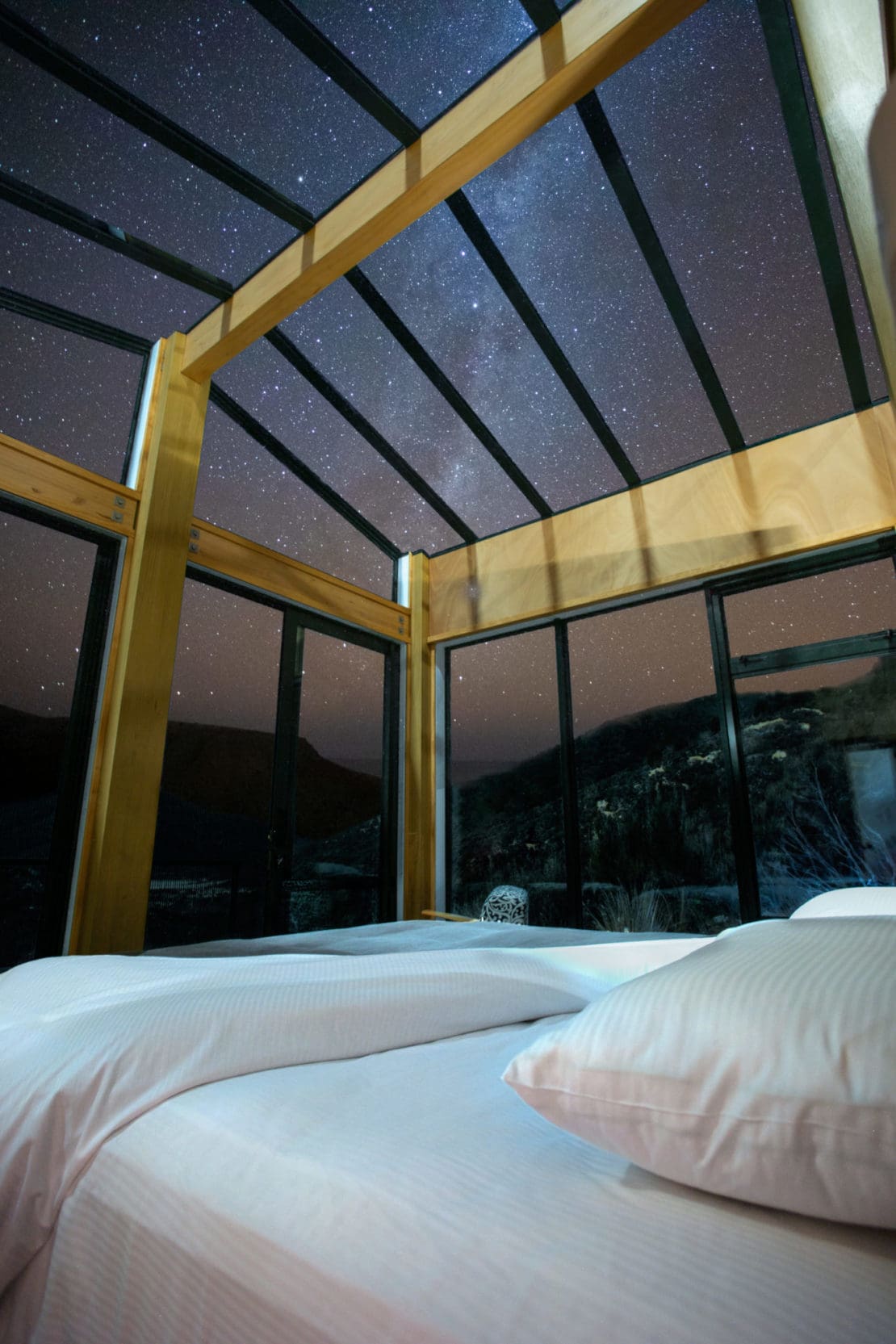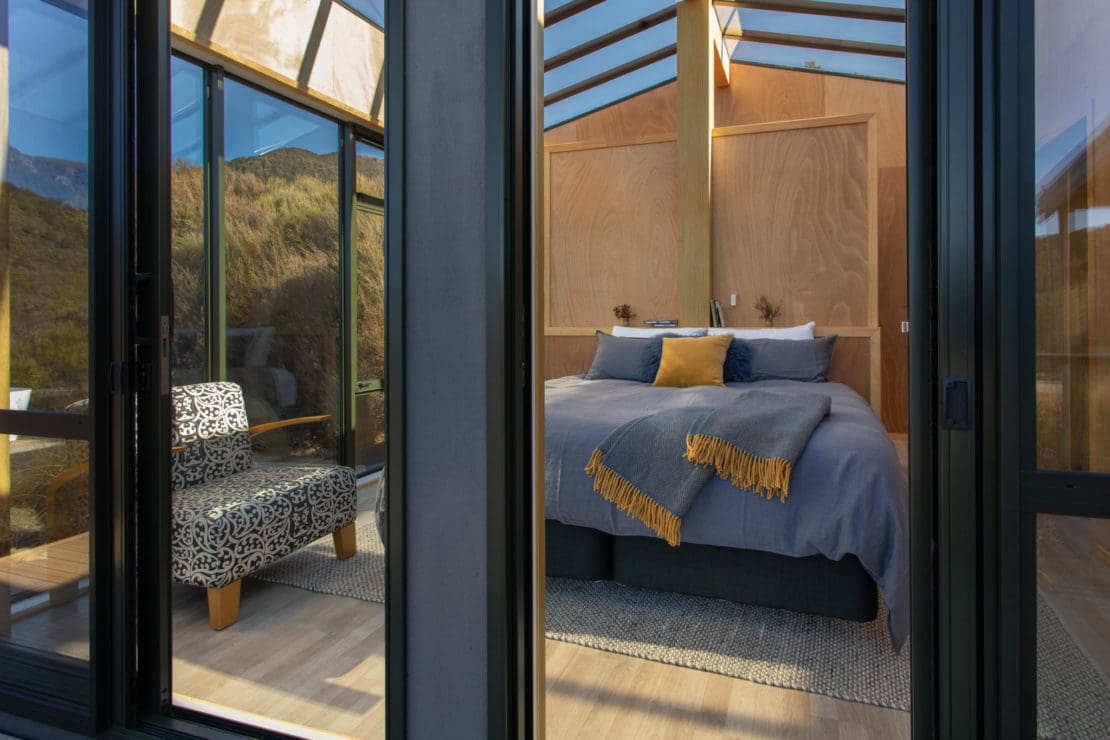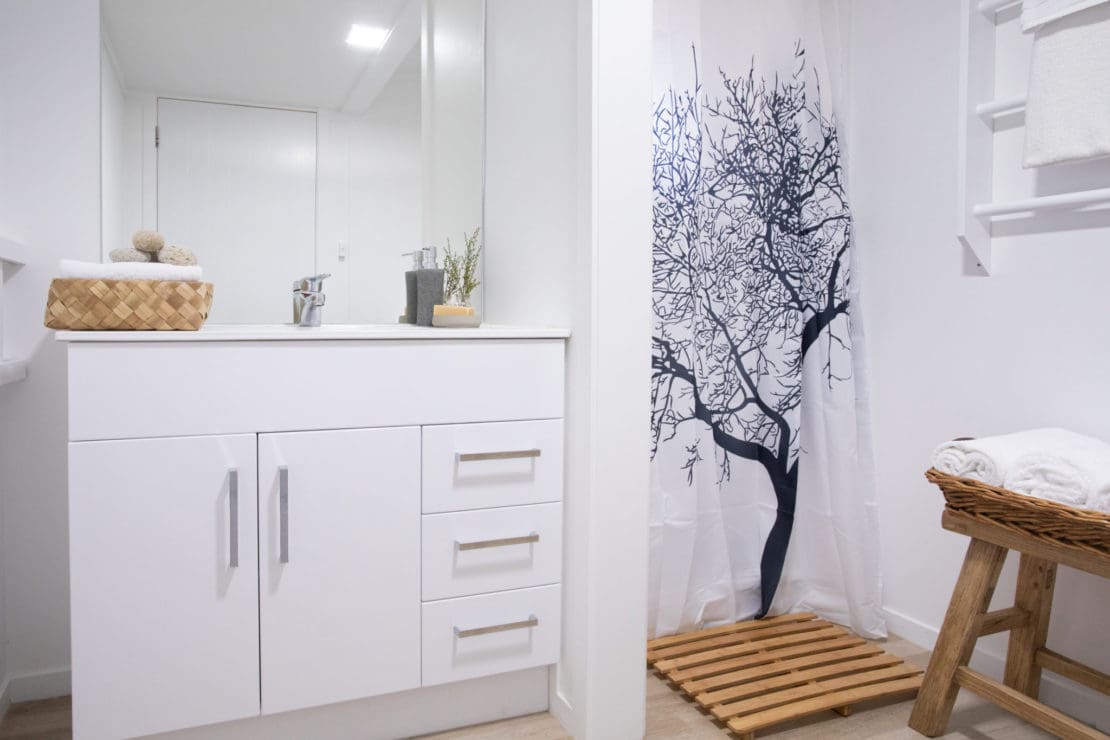 TAKE A LOOK INSIDE
Te Whare Ruruhau starts with an open-plan central living space with kitchen, dining and lounge areas opening onto the covered porch and spacious decks. On either side of the living space are the two double bedrooms, with every room positioned to take advantage of the amazing views and vistas.
Nga Whetu Piata (The shining star) room: Surrounded by glass on two walls and the ceiling, perfect for  watching the stars and the sunrise over the native bush.
Ahuru (warm) room: Cozy double bedroom with private deck to watch the sunset.
The full bathroom features continuous hot water, flush toilet, vanity, shower and luxurious towels, then take a short stroll along the decking to bathe surrounded by the native bush and enjoy the view and exquisite privacy from the extra large bathtub.