Exclusive Stay & Stalk
Our Sporting Package includes permission for guests to engage in hunting the sika deer which are prolific on the land surrounding the cabin while providing an expert host to ensure everything back at the cabin is taken care of – from meals, lighting the fire, keeping the space tidy and sharing stories from Owhaoko people and land.
This package is perfect for a comfortable wilderness experience, with the option to stalk the deer on our private land, and is especially thrilling during the Sika Roar (Rutting season) from March-April.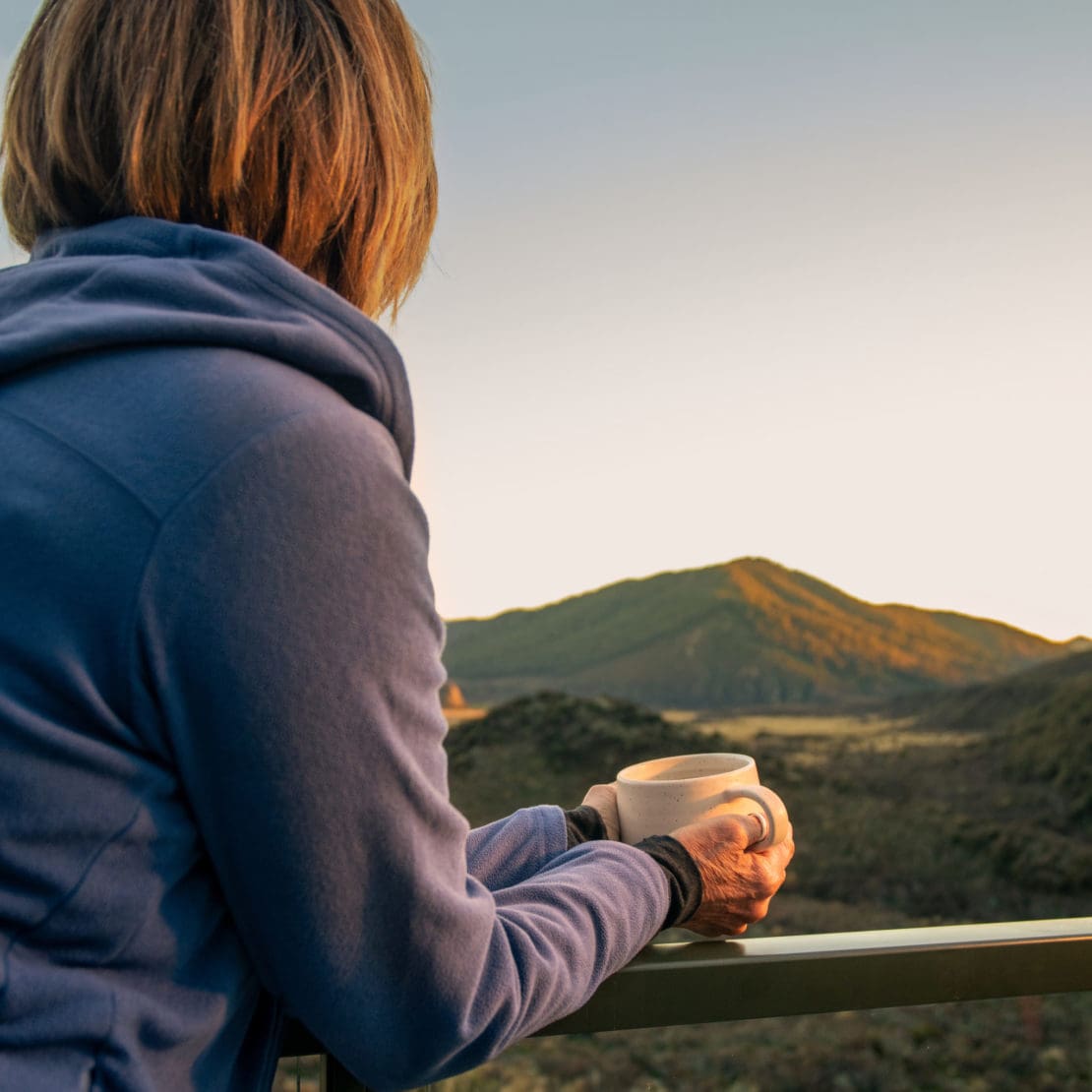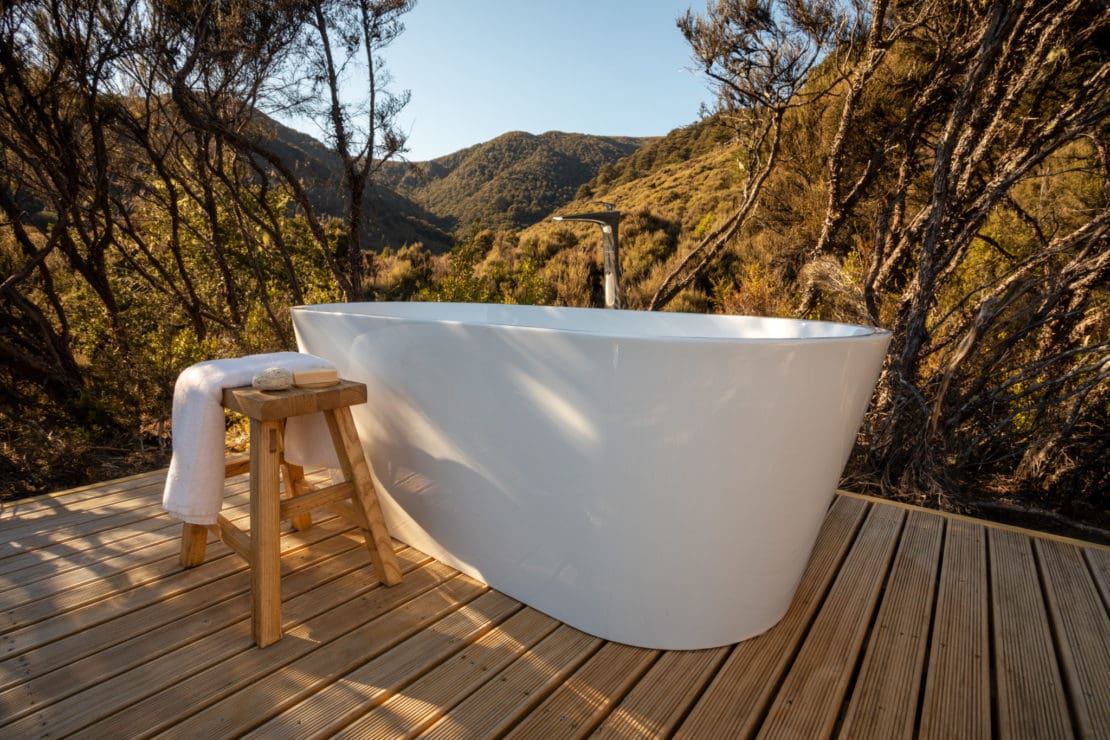 The Perfect Sporting Escape
For sportspeople who want comfort when they return from hunting, or for couples who have one partner who enjoys the hunt, while the other would prefer to relax in comfort.
This package includes a fully-catered and hosted exclusive stay at Te Whare Ruruhau, with gorgeous bedding, a glass bedroom, outdoor bath for two, extensive decking, full kitchen and toilet facilities set in 4,000 acres all to yourself.
Escape the modern stresses with no roads, no people, no wifi, no cell phone coverage, just Wild Perfection.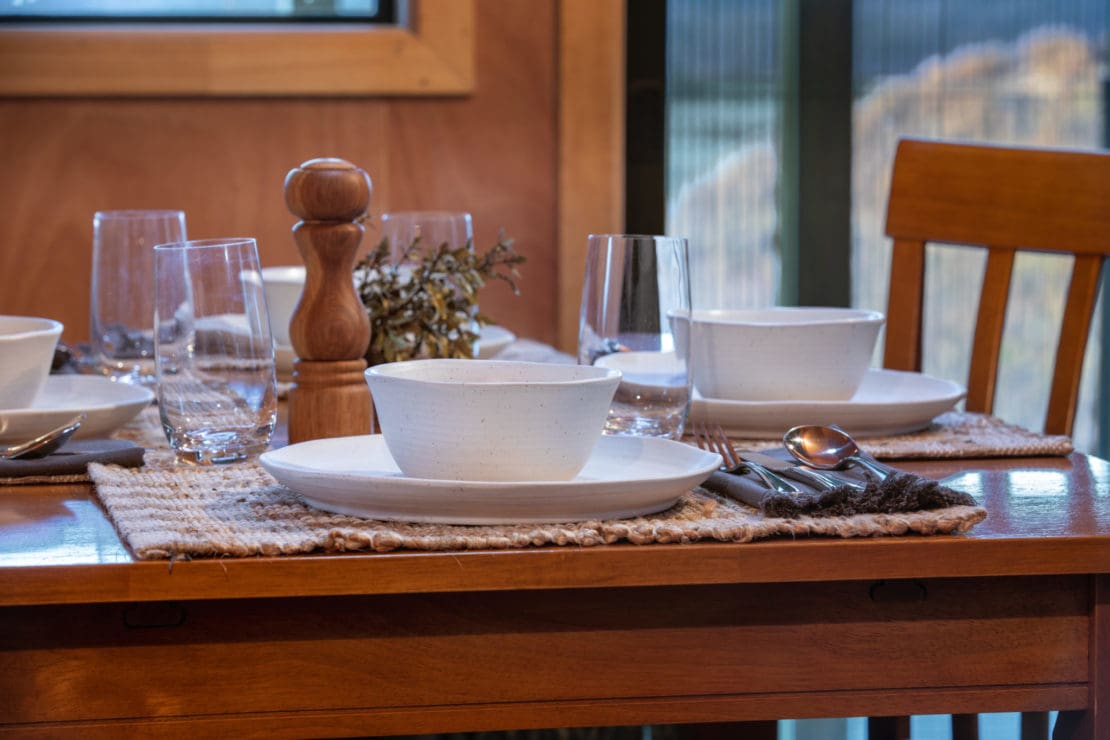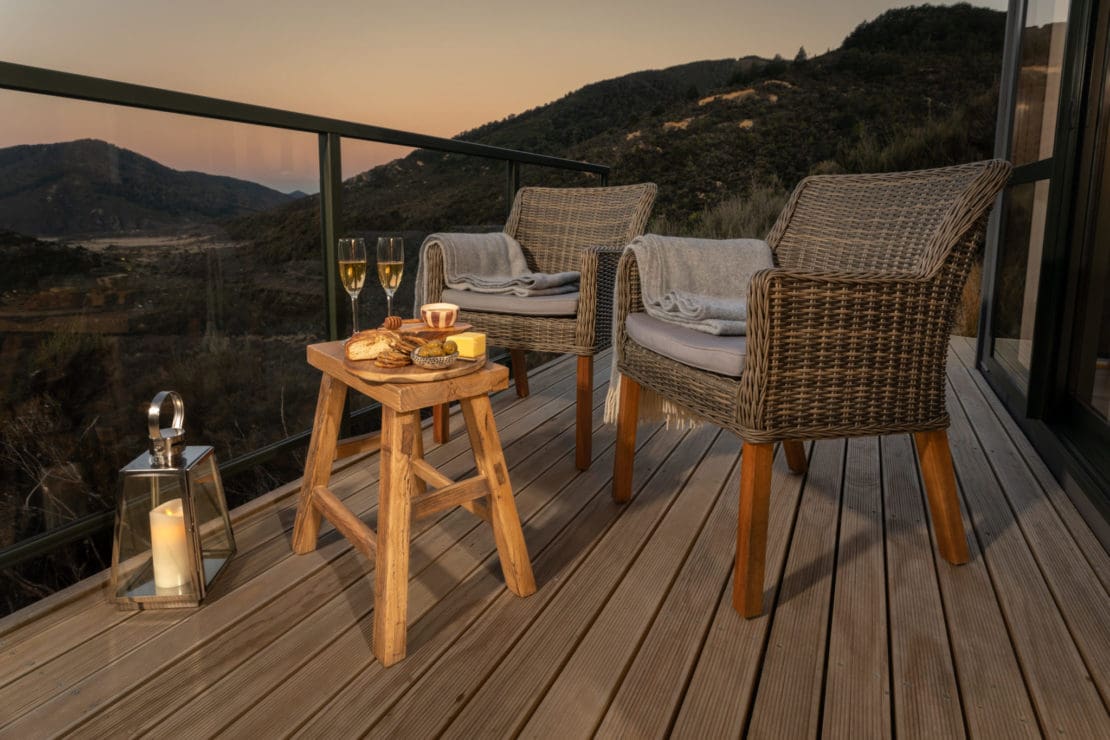 Menus & Meals
Our host prepares a seasonal menu focused on Māori and/or local New Zealand ingredients, cooking methods and stories. We have two menu themes from which your group can choose:
Wild and Native – for the more adventurous palate, this selection features wild and native ingredients such as wild venison, wild pig, trout, eel, kumara (NZ sweet potato) and locally foraged native edible plants.
-or-
Farm to Table – for the more conventional palate, this selection often features local grass-fed organic beef, lamb, chicken and pork as well as seasonal local vegetables and fruit.
Each menu is prepared to accommodate guests' stated dietary restrictions and includes:
Continental & cooked breakfast
Morning & Afternoon tea/snacks
Lunch (suitable for taking on a picnic if you so desire)
Pre-dinner cheeseboard and canapés
Three course dinner (with paired local NZ wine – 1 bottle per 2 guests per night)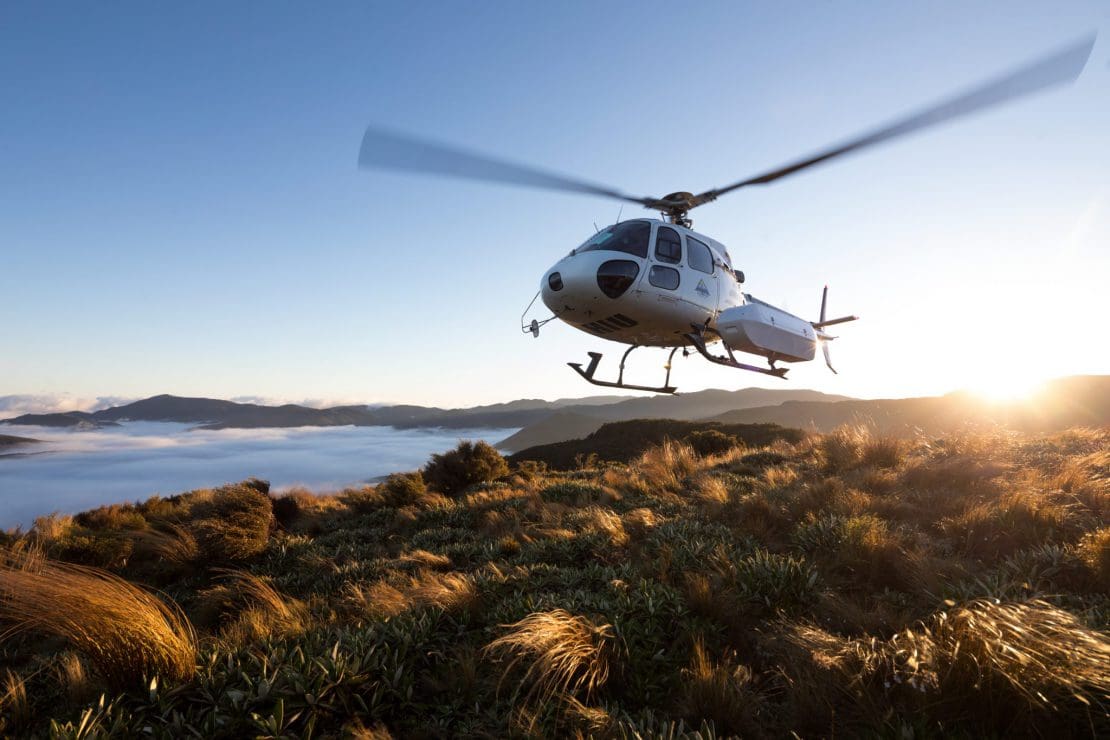 The Hunt
A good level of fitness is needed to hunt on our exclusive wilderness block as the terrain is steep and broken. This makes for challenging and rewarding hunting with current estimates of 20 Sika deer per km2 on our land.
As caretakers of the land, we are attempting to reduce sika numbers to 10 per km2, in order to preserve the beech forest on the mountainsides, as currently seedlings are decimated by deer grazing, so every deer you shoot is a win for you and a win for the native environment.
We provide a meat safe and muslin in which to wrap your animal.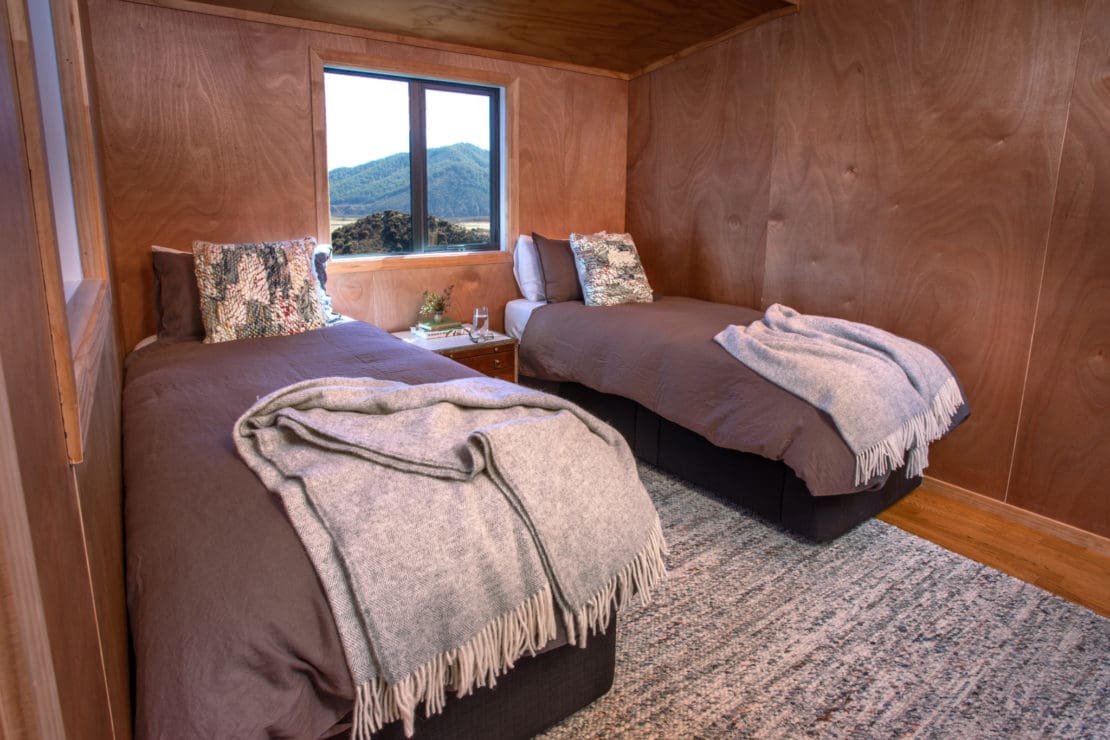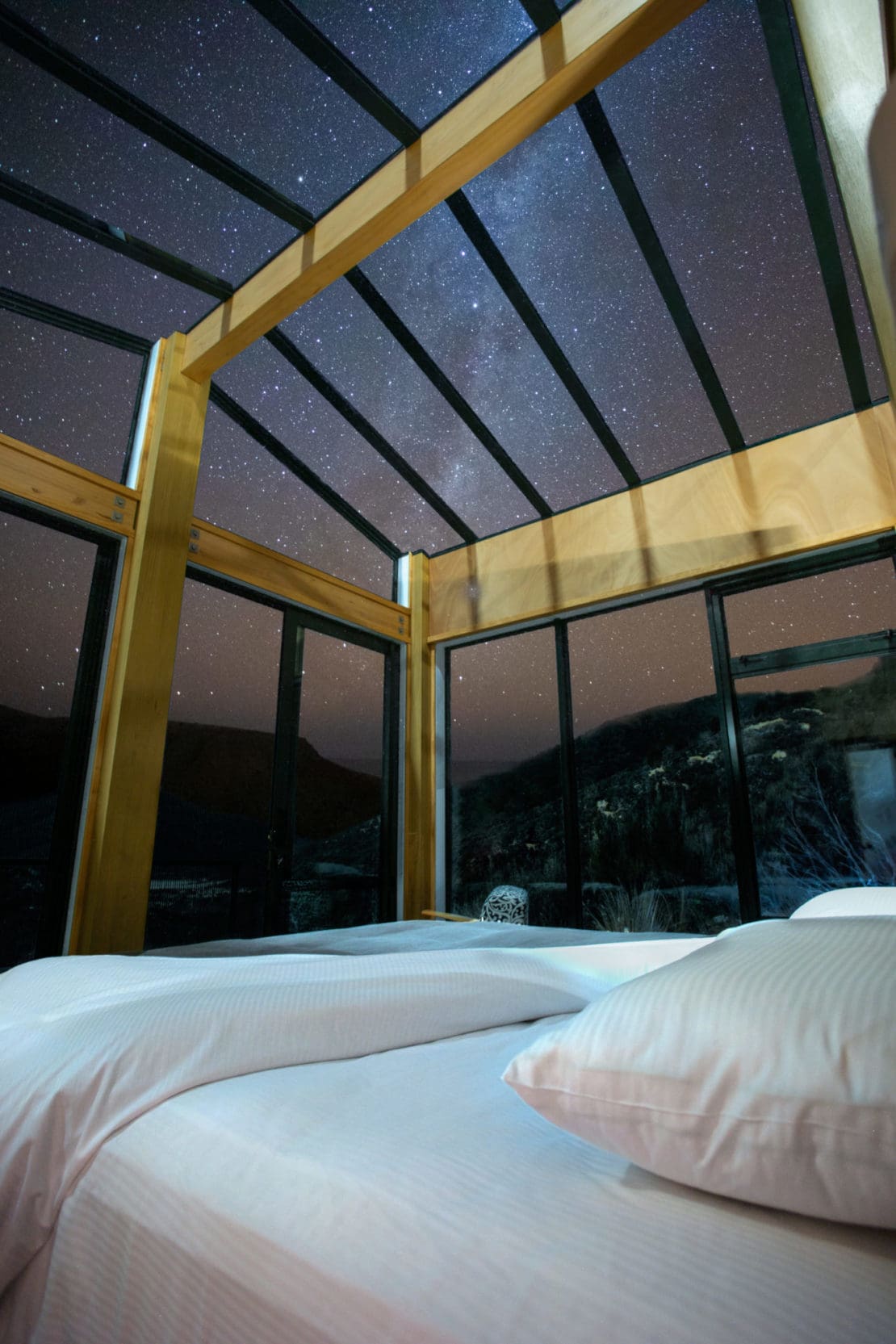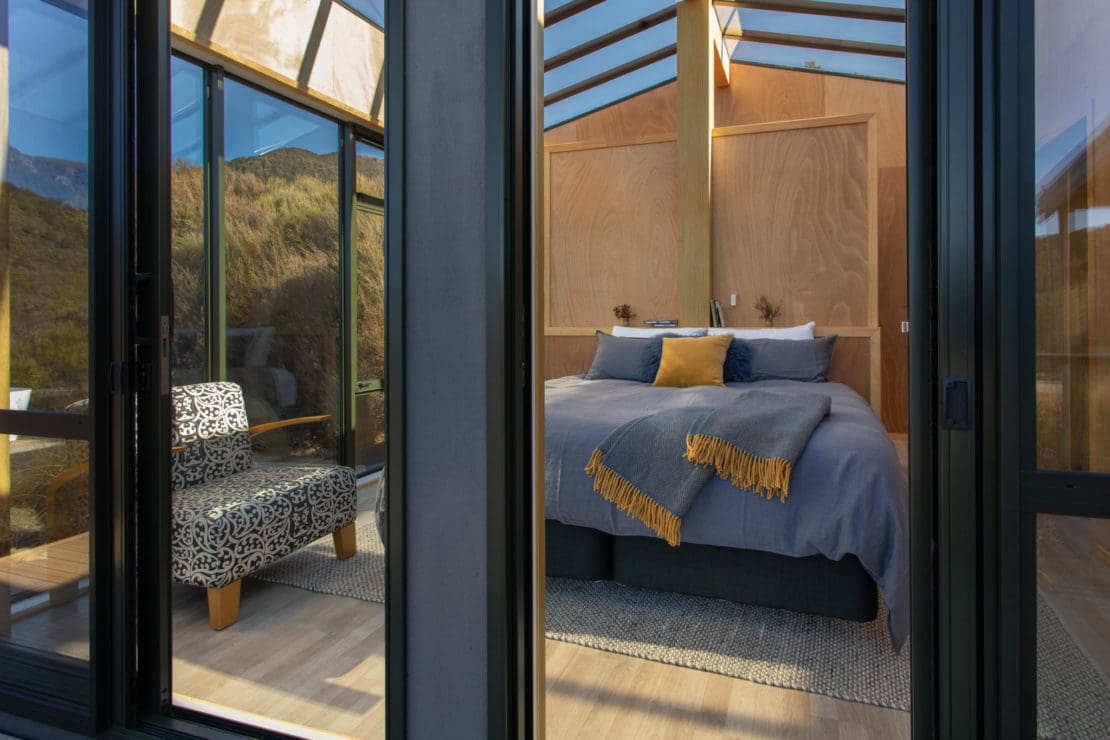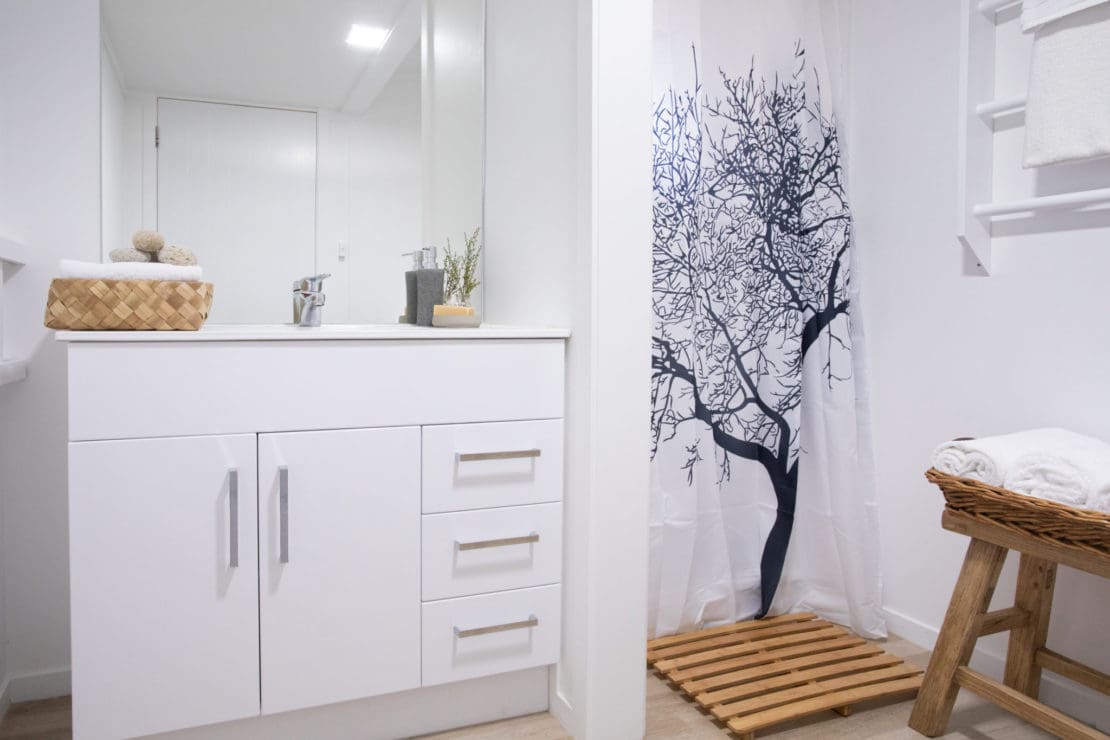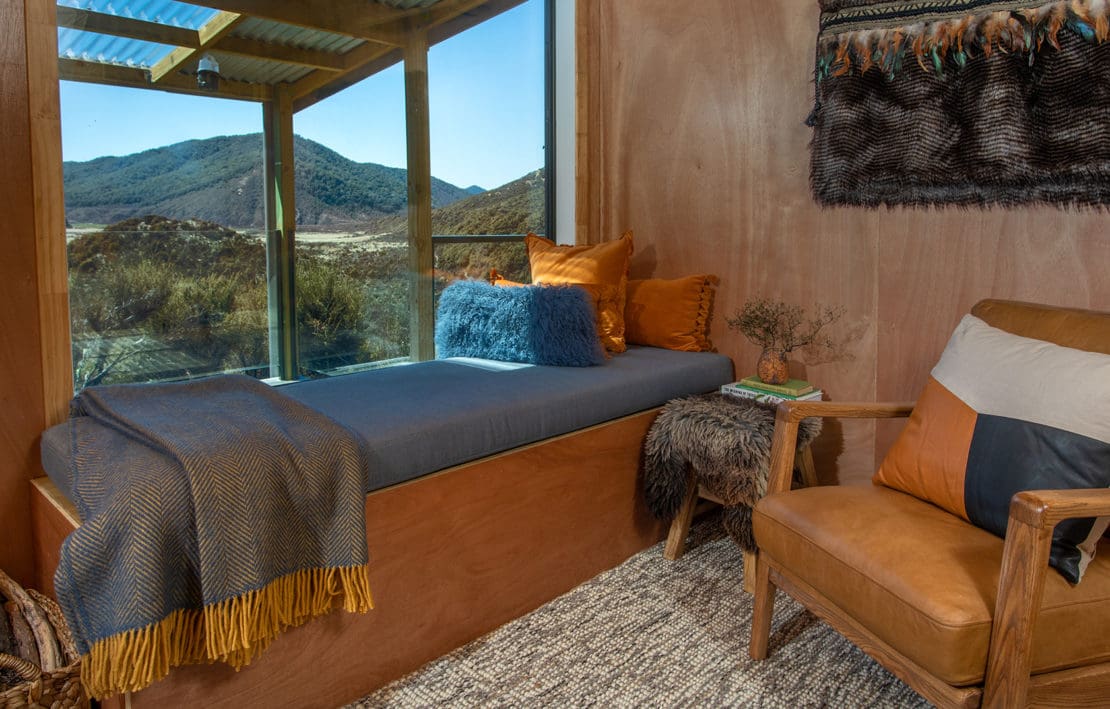 Take A Look Inside
Te Whare Ruruhau starts with an open-plan central living space with kitchen, dining and lounge areas opening onto the covered porch and spacious decks. On either side of the living space are the two double bedrooms, with every room positioned to take advantage of the amazing views and vistas.
Nga Whetu Piata (The shining star) room: Surrounded by glass on two walls and the ceiling, perfect for  watching the stars and the sunrise over the native bush.
Ahuru (warm) room: Cozy double bedroom with private deck to watch the sunset.
The full bathroom features continuous hot water, flush toilet, vanity, shower and luxurious towels, then take a short stroll along the decking to bathe surrounded by the native bush and enjoy the view and exquisite privacy from the extra large bathtub.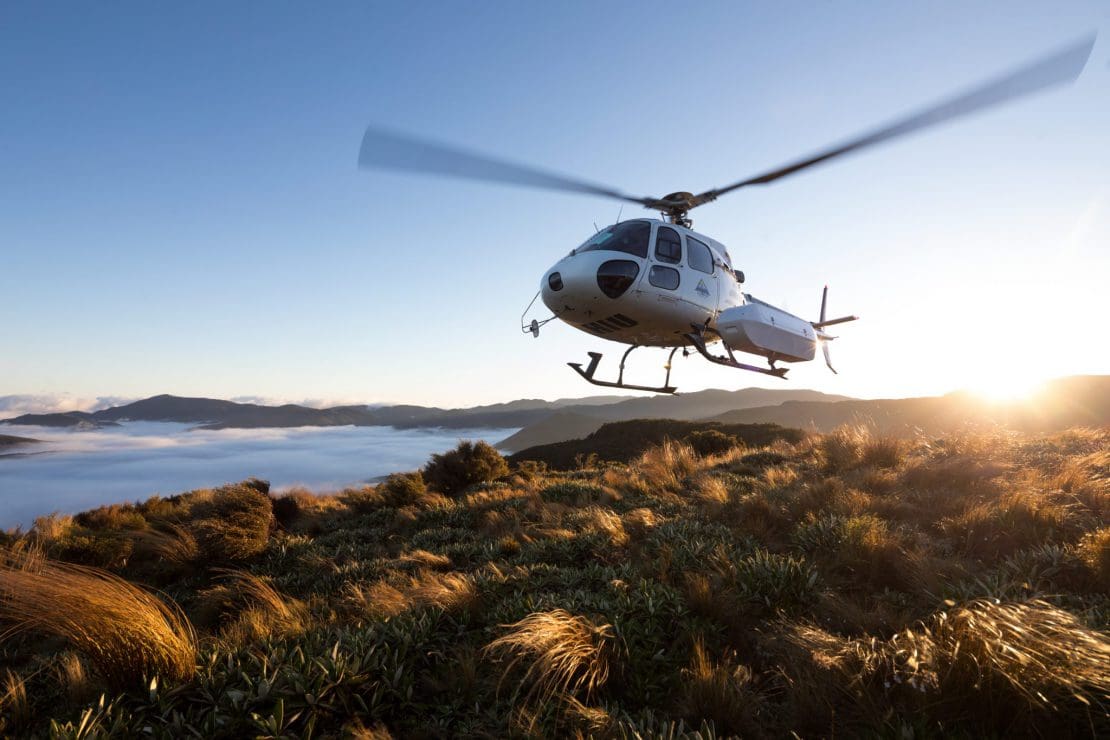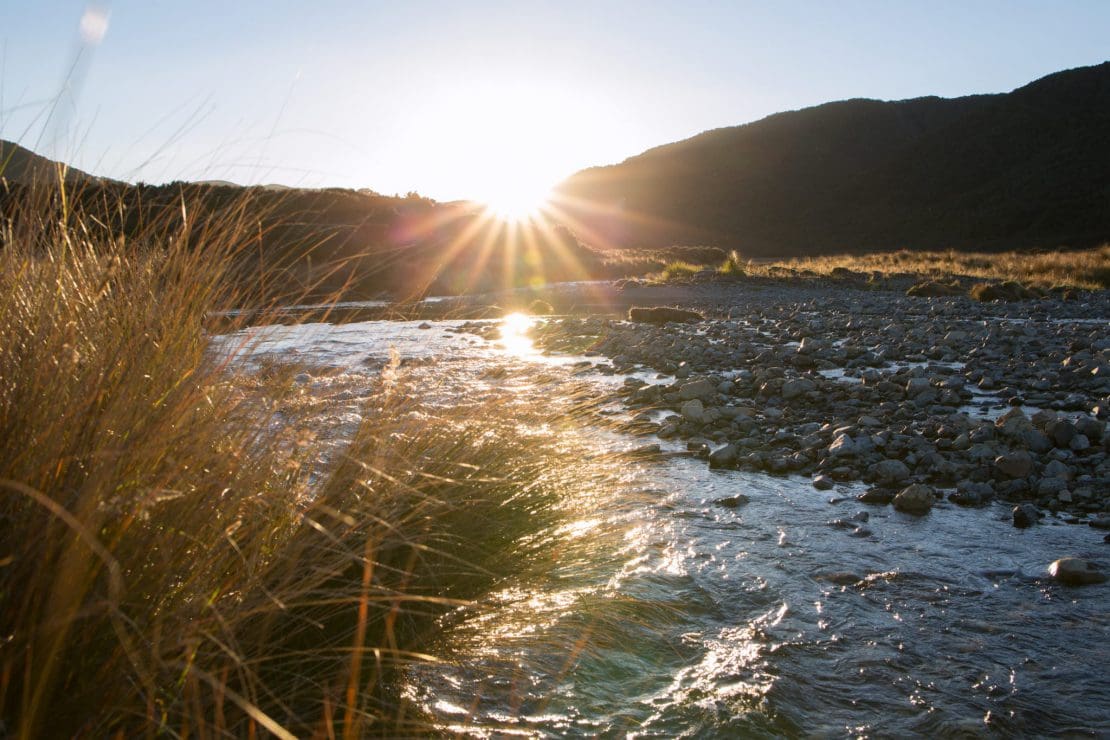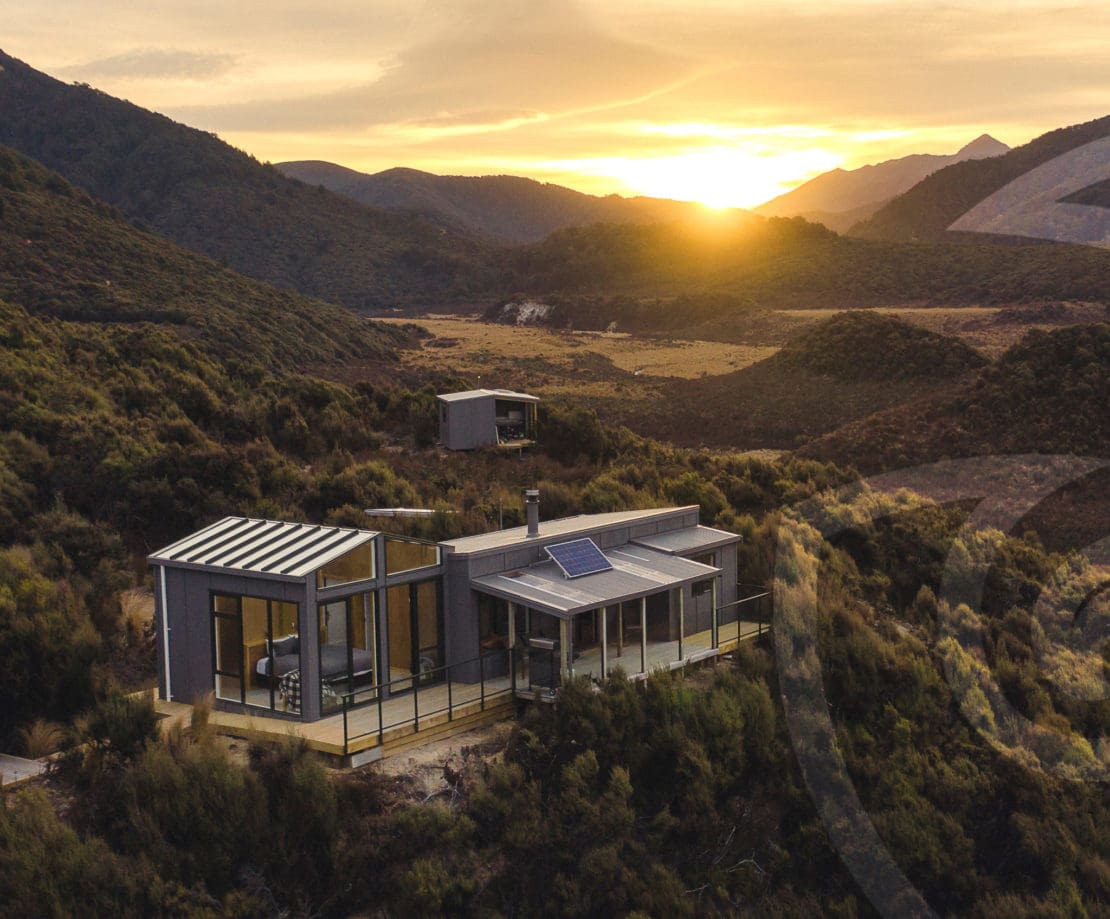 Package Pricing
1-2 guests NZ$2990 for 2 nights
each additional night NZ$1100
each additional guest (max 4 guests): NZ$200
minimum stay 2 nights
Helicopter Transport Options:
Hughes 500 (3-4 passengers) (passengers & luggage max. combined weight 400kg)
$2360 return Taupō airport
$1380 return Helisika base (~45 min. from Taupo)
AS350 'Squirrel' (4-5 passengers)  (passengers & luggage max. combined weight 580kg)
$3220 return Taupō airport
$1860 return Helisika base (~45 minutes from Taupo)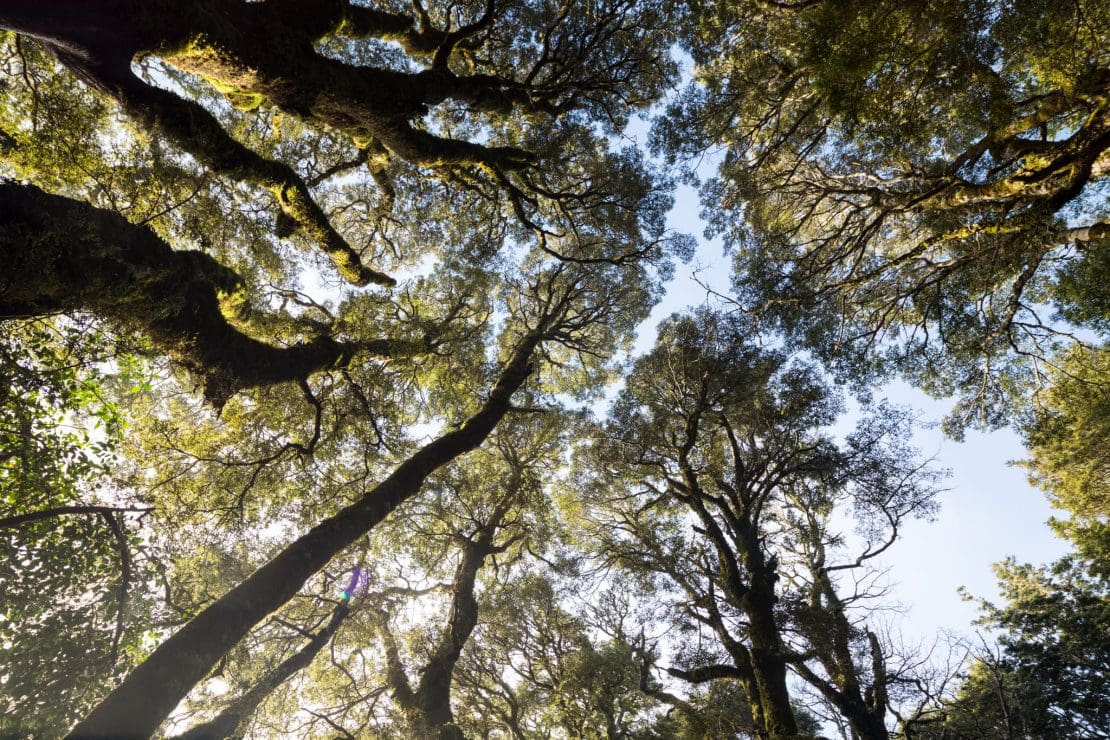 Hunting Rules:
Hunting and killing of deer may be by firearms and bow.
Hunters must stay within designated block boundaries. Very good fitness levels required, as terrain is steep and difficult.
Must have NZ firearms License or (for non-NZ residents) a Valid Permit to carry a Firearm in NZ.
Must be experienced hunter(s), guides and firearms are not provided.
One rifle per hunter can be taken in to the land.
Bag limits: One deer per hunter + One per party (ie. a party of 2 hunters can bring out 3 deer)
Night shooting and/or use of heat-seeking devices is forbidden.
No shooting stags in velvet.
Live animals (such as dogs) are not permitted to be taken to or from the Cabin.